What Do You Need in Your Fully Functional Dining Room?
Does your dining room look or feel as if it is missing something? The ideal dining room of course has a dining table and seating, but what about all the nice extras that make it easier to serve and accommodate all your guests? Here are a few suggestions for furnishing a functional dining room complete with everything needed.
Extension Dining Table and Storage Bag
What kind of dining table do you have? We always recommend purchasing an extension dining table as you never know when you will need the extra room outside of holidays. Modern expandable tables come in nearly every shape and size with plenty of options for leg style, material and tabletop. We invite you to browse through our wide selection of extension dining tables to find one that is sure to fit perfectly in your space.
And while you are at it, consider purchasing a storage bag for the extra leaf/leaves. Some of our dining tables come with built-in storage but if the model you choose does not, a padded storage bag can be very useful. The Denali Dining Set shown above features self-storing leaves, a great solution for those with little storage space.
Host Chairs, Side Chairs, Armchairs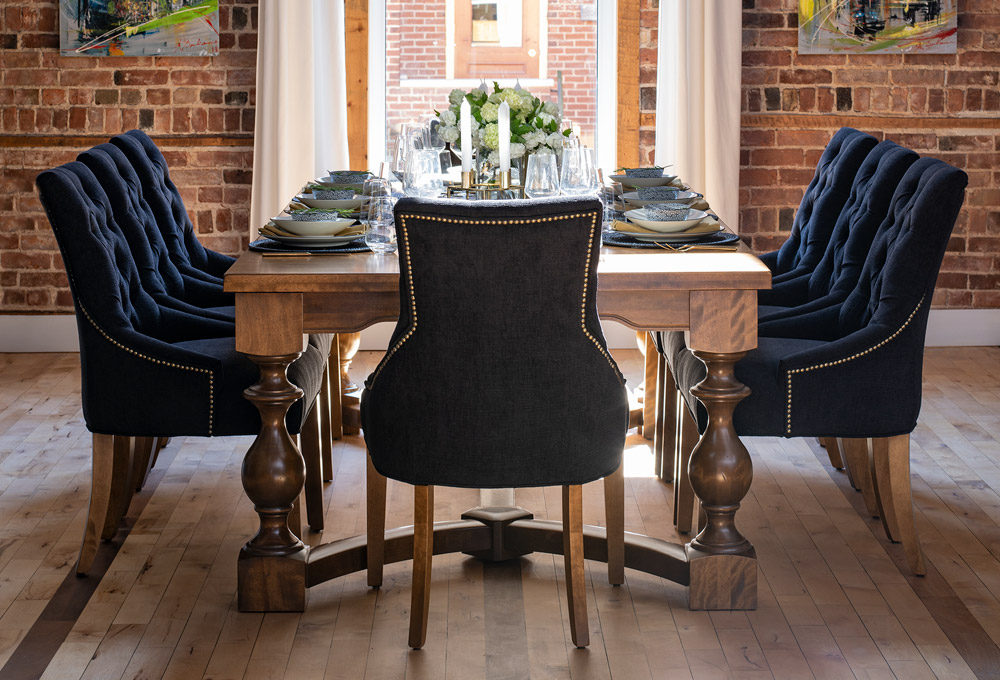 Outside of the dining chairs that match your dining table, consider adding a variety of different seating options. Side chairs and armchairs are usual additions to your dining table but what about host chairs? This term refers to a dining chair that is plush and upholstered. They are made to be more comfortable than traditional dining chairs and usually include arms. The Dalton Wood Dining Table Set shown above is an excellent example of host chairs. You could use only two, one at each end, and opt for armless chairs along each side of the table for the maximum amount of seating.
Hutch, Buffet, Sideboard, Console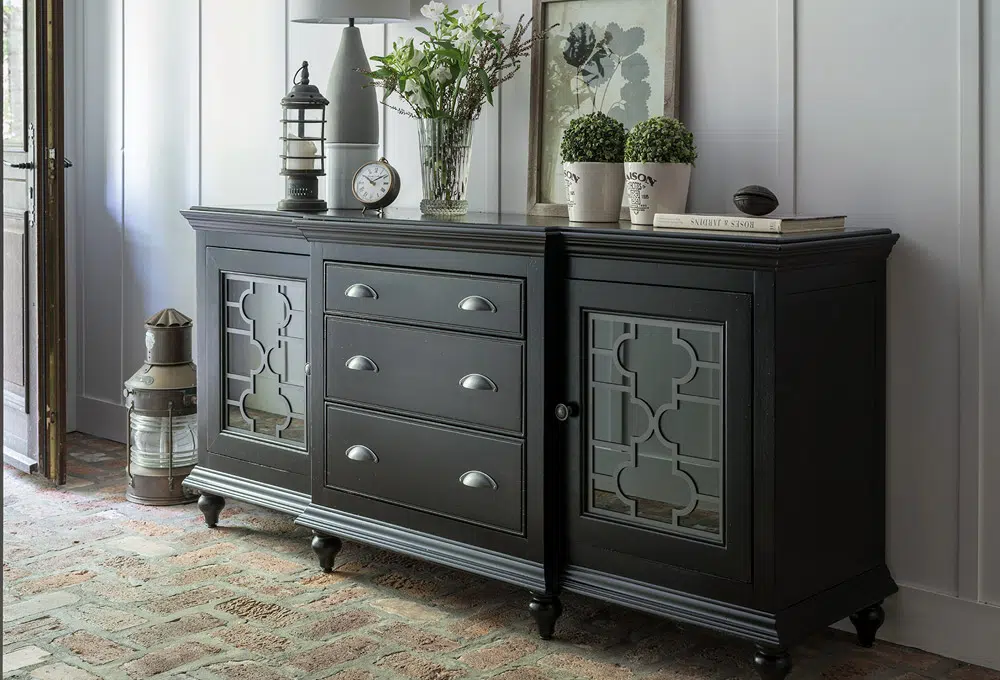 Always handy in a functional dining room is a place to store dishes, linens, silverware and the like. There are plenty of options, from a buffet, sideboard or console (which are all very similar in appearance) to a hutch that stands a bit taller and features display shelving with or without glass doors. If you would like to learn more about the differences between each piece of dining room furniture, read this article on buffets, sideboards and hutches posted on our blog.
Barstools
Even with a full dining room set in place you may want to add a bar with stools in one corner or along one wall of the dining area. This allows for more flexibility when entertaining. You can either eat at the bar for a casual experience or use the dining table and chairs for more formal affairs. This type of setup works great with an open floor plan that flows from the kitchen to the living room.
Dining Benches
Another seating option for your functional dining table is a bench. This is a real space saver as you can move the bench and the dining table flush against a wall when not in use. But benches work well throughout the space since they can be used for more than seating. Benches can serve as an impromptu buffet surface or a casual place to serve drinks.
Depending on the size of your space, you may want to incorporate some or all these functional dining room pieces in your home's design.