Sideboards Buffets and Hutches – What is the Difference?
No dining room is truly complete without a buffet. Or wait, maybe what every dining room really needs is a hutch or china cabinet. Then again, maybe we mean a sideboard. Confused? Let us help you decide on the best piece for your dining room as we delve into the difference between sideboards buffets, hutches and china cabinets.
What is a Sideboard?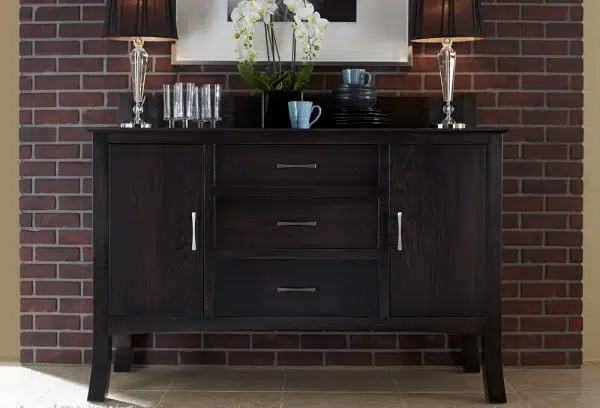 Our sideboard definition is a traditional English piece of dining room furniture used for displaying dishes and serving food. It can also be called a server. It can also be called a server. There are usually drawers and/or cabinet space in sideboards to store things such as silverware, serving ware, table linens and the like. Sideboards tend to be counter height or so, with short legs attached to the bottom of the cabinet. They often mimic kitchen cabinetry and sit flush with the floor, sans legs. Sideboards are not limited to the kitchen or dining room, however. Because they often feature a wide, expansive top they are the ideal place to show off collectibles and photos. The cabinets, usually with doors, also lend themselves to storing things like DVDs, photo albums and magazines, making them a good choice for a living area, office or family room.
All About Buffets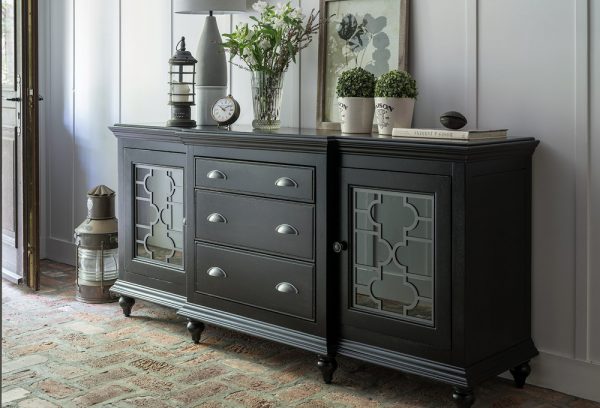 A buffet hutch cabinet is defined in the dictionary as a "counter for refreshments." While that is a very simple explanation, it doesn't begin to address the wide variety of styles in today's buffets – everything from clean, modern lines to today's popular industrial chic. The difference between sideboards and buffets is merely that the former can be used nearly anywhere in the home while buffets are used only in dining rooms. They also tend to feature longer legs and sit higher off the floor. Just as the alternate definition of buffet implies a large array of foods, so are the pieces of dining room furniture made specifically to hold serving pieces and dishes for any meal. Buffets also feature cabinets and drawers for storing dining room accessories, linens, dishes and more.
Are Hutches Still Popular?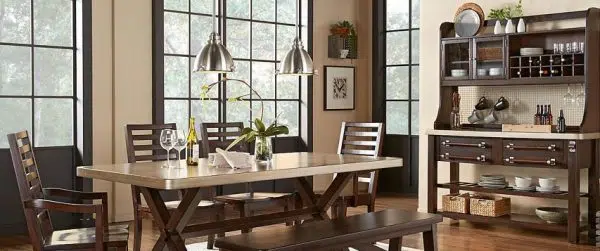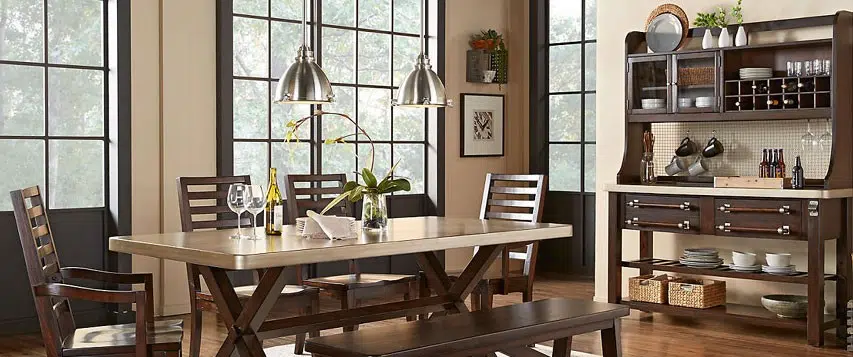 What's the difference between a hutch and a china cabinet? There isn't one. Hutches, also known and referred to as china cabinets, are sets of shelves or cabinets placed on top of a lower unit with a counter and either drawers or cabinets. Dining room hutches tend to be rather bulky and large. Hutches were quite popular in homes from the previous century when built-in cabinetry was scarce and hutches were necessary storage and display pieces. Most of them feature glass doors along the front of the top cabinet, although hutches made for desks may have open shelves or cubbies. Outside of the home office, hutches are often found in dining rooms and kitchens. While hutches are still popular, today's styles tend to be less ornate and bulky than their predecessors.
Sideboards buffets and hutches – whichever you choose, they all provide additional storage space in a handsome, solid wood cabinet. Particularly if you enjoy entertaining, sideboards buffets and hutches are essential for corralling all the necessary components and freeing up space on the dining tabletop for eating and including a lovely centerpiece. Which one sounds right for your home?