Your Guide to Buying the Best Dining Table
So, you're in the market for a new dining table. In no time at all, you are sure to find there are literally hundreds of options. How do you choose the best dining table for your home? Consider a few key factors, such as style, color, shapes, material and durability.
Classic Country Style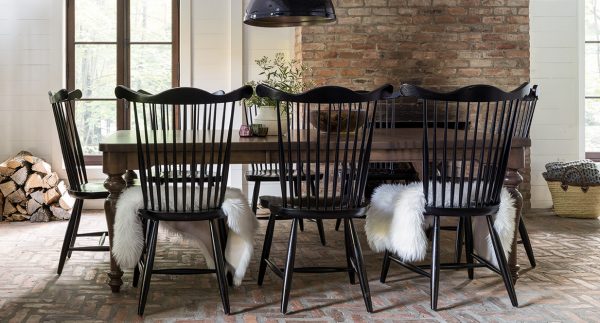 Industrial and modern farmhouse style has never been hotter than it is right now. Yet, this style is based on tried and true design that truly never goes out of style. You really can't go wrong with classic country style for a dining table that is the focal point of your dining room and allows you to entertain with ease. You may find that the best dining table for your home is one with classic good looks, such as a traditional oblong shape with uncomplicated design, turned legs, wood table top and a short apron. Take a look at this beautiful example of classic country style in a dining room table that easily works in a transitional, traditional, rustic, French country or modern industrial themed home.
Color: Dark Finishes
A sophisticated option that is not necessarily the best choice for families with kids (who wants to keep wiping away those fingerprints or repairing obvious scratches), a dark or black finish on a solid wood dining table is a classic choice. A dark finish is the best dining table for a room that is modern and refined. Why do you need a new color to replace black when ebony will always be a cool choice that is right at home in an urban setting.
Shapes for Any Space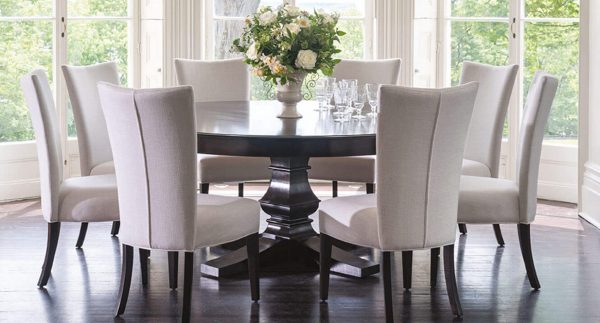 A dedicated dining room is a rarity these days and for good reason. Today's modern homes are meant for mingling and relaxing. A space that combines preparing food, eating a meal and entertaining before and after is the preferred layout. And so should the best dining table for your space fit it perfectly. That means choosing a shape that flows between rooms. A round shape is good for a small or square space and you can easily opt for a large round dining table to accommodate the whole family. A dining table of rectangular shape limits the number of diners that can be seated but easily spans the large square footage in a great room.
Wood or Glass?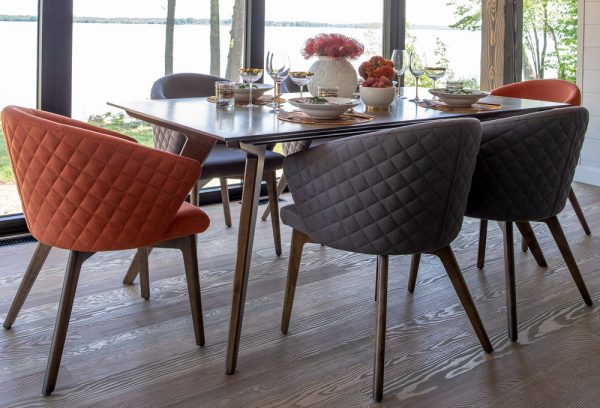 An important choice for the best dining table for your home is the tabletop material. The two most traditional choices are wood or glass (although there are several more). When deciding between the two, consider your style. Glass is usually the preferred media for a contemporary space while wood can easily transition between modern and traditional, depending on the finish. Glass requires daily care to keep it free of fingerprints and grease while wood tends to scratch more easily. Glass is reflective and lightens up a dining room while wood makes the space feel warm.
Make Your Investment Last with Solid Hardwood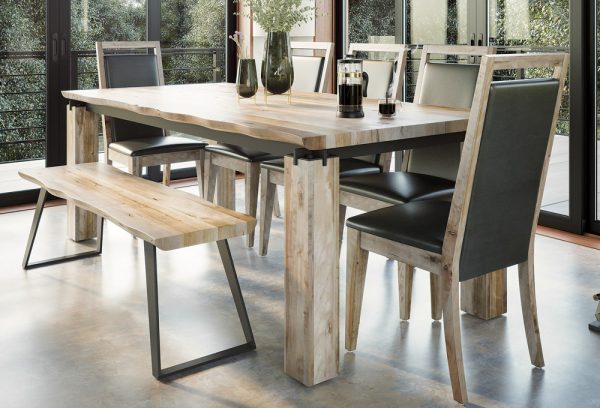 Solid hardwood tables are the best bet for a dining table that is made to last. A durable table is heavy and finely crafted with durable joints and fine details. Skip dining tables made from plywood or MDF as they will never be as stable and sturdy as those made from solid hardwood.
With a better understanding of the various considerations , now it's time for the fun part – shopping online for the best dining table and selecting from the vast array of high-quality choices offered by Casual Dining and Bar Stools.