Tips for Furnishing a Breakfast Nook
Just let the term "breakfast nook" roll off your tongue and it instantly evokes an image of a cozy, intimate place to share a morning cup of joe with your partner while watching the trees sway outside, bathed in the flow of a golden sunrise. And that's exactly what your home's breakfast nook design should be – a relaxing corner of your kitchen or dining room, an ideal place to read the newspaper or go over the day's itinerary while sipping a hot beverage and munching on breakfast goodies. But creating that casual atmosphere can be challenging. That's why we are offering our tips and furnishing ideas for a breakfast nook you will look forward to enjoying every morning.
Keep the Proper Scale
A breakfast nook is so called because it is a small, intimate space. The dictionary defines a nook as "a corner or recess, especially one offering seclusion or security." With that in mind, you do not want to furnish yours with bulky pieces. A better choice is a dining set with the same scale as the space.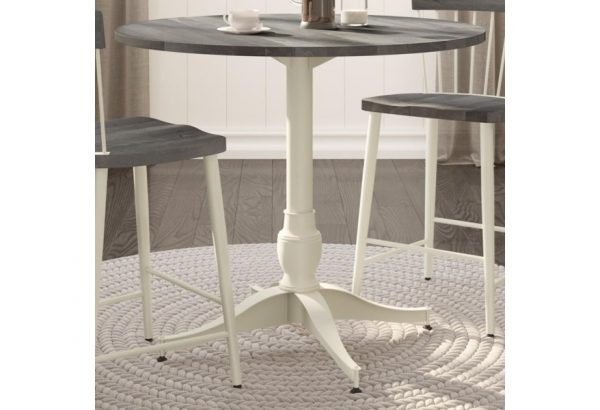 For instance, look at this Louis wood and metal counter height table. Its slender legs and small top are a perfect fit for a sunny corner of windows. A pair of spindly chairs echo the design of the table and the light colors keep things bright, although you have your choice of metal and wood finish color when you order this set. Because there is no bulk in this arrangement, there is nothing obscuring the early morning light that is sure to suffuse this room and stream right through the set's slender legs.
Size Matters
When designing and furnishing a breakfast nook, the size of the pieces also matters Oversized dining sets belong in a dining area of ample square footage. Small pub sets or island seating is more appropriate idea for a nook located off the kitchen.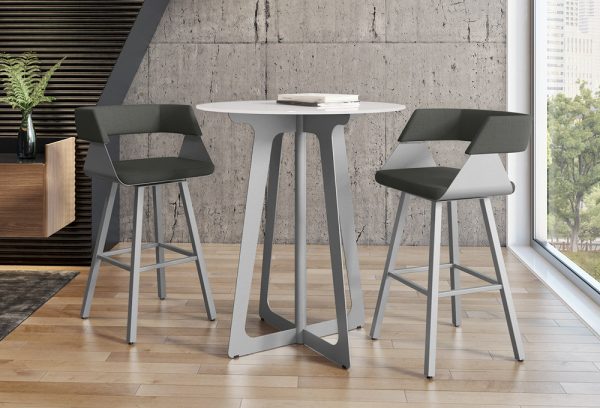 This Arthur counter height pub table and chairs is perfect for furnishing a breakfast nook in contemporary style. Its compact size ensures that it will fit nearly anywhere. And in addition to providing a lovely place to enjoy your morning coffee and toast, it also presents an ideal spot for enjoying an afternoon cocktail and hors d'oeuvres. This lightweight yet sturdy set would be easy to move, as well, so you can best capture the light. This set is available in your choice of colors for the glass top, upholstered seats and metal legs.
Let it Flow
If you have limited space in your kitchen to carve out for a dedicated breakfast nook, consider the idea making it an extension of the furnishings already in place.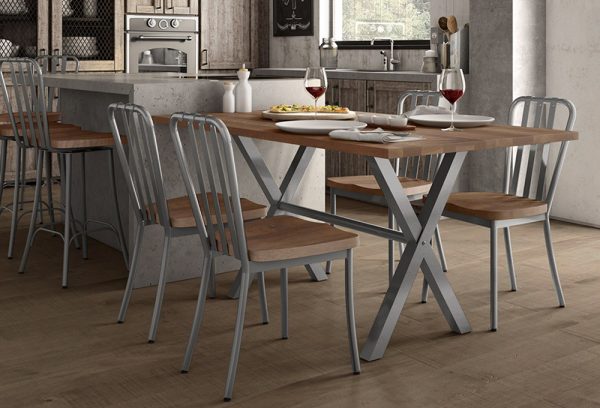 An existing island is the ideal piece with which to work. Adding a bar height table, such as the one in this lovely Aaron extendable table set, to the back of the island allows you to carve out extra square footage for a breakfast nook. The kitchen simply flows into a small dining area that can easily be made larger when you are entertaining company, with its extra leaf. Once again, selecting light finish colors and opting for chairs with slim legs helps the space feel airy and sunny.
No matter what your design ideas are for your kitchen or dining breakfast nook, you will want to spend time in every day, be sure to consider scale size and the flow of the room when furnishing.