This Year Resolve to Upgrade Your Dining Room
With a fresh new year in place, it may be the perfect time to look at your surroundings and plan for a new look. Especially important is ensuring you have a great space to entertain friends and family. That's why you will want to resolve to upgrade your dining room. Read on to find suggestions for freshening up your dining space.
Dedicate Space for Entertaining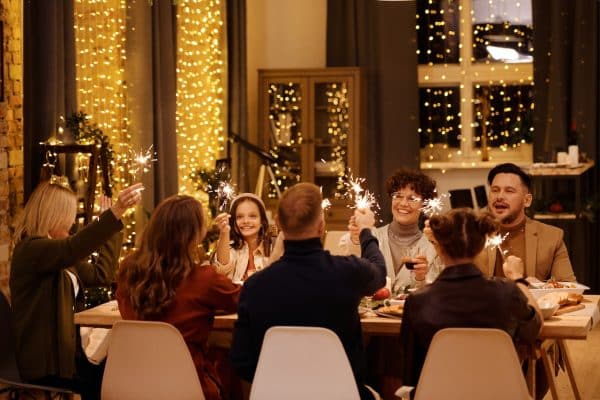 Too often a dining room doesn't get used enough. But with the right combination of food, guests and furnishings, any space can become a favorite for entertaining. Whether your home only features a small nook, or it has a big open space or there is a separate dining room, begin to imagine what would make it look special, and feel comfortable.
Tell Your Own Story
Before you resolve to upgrade your dining room, think of your story. What do you want guests to know about you? Accessories are the key to personalizing and customizing your dining space. Think about adding a rug that's been passed down through your family, a flower arrangement from your own garden, art pieces bought at auction, candlesticks you purchased on a trip. Anything that brings back fond memories can be incorporated in your space, whether you are going for a casual vibe or a more formal look.
2023 Trends for the Dining Room
What are the latest decorating trends for 2023? This year, designers are focusing on natural materials. Warm-toned wood is a big hit for 2023, especially when accented with gold fixtures or metallics. Statement rugs are another hot trend for 2023, so if you have a large or unusual rug that will fit well within your dining space, use it.
Upholstered Chairs
Another trend this year in the dining room is using upholstered chairs. Unlike bare wood, upholstery adds a layer of warmth to the room, and it is fairly easy to change the look later by reupholstering chairs when you want another refresh. To ensure your space looks contemporary, opt for a different type of upholstery fabric, perhaps in a contrasting color, for the seats at the two ends of the table. Staying away from having everything matching is a great way to upgrade your dining room to look new and fresh.
Let There Be Light
Or new light…one of the easiest ways to transform your dining space is to add a up-to-date light fixture. This one piece really sets the tone of the room and can instantly add visual interest and depth. This is a must if you wish to upgrade your dining room and perhaps even provide a brighter source of illumination or tone things down with softer, more romantic lighting.
Add Warmth with Throws
For a quick way to upgrade your dining room's looks, purchase fluffy throws to layer over the top of your dining chairs. Or you could even tuck small pillows into each seat. This adds a bit of warmth and charm, especially to a more formal dining room. And in the summer when the last thing you want is more heat, remove the throws and once again transform the looks of the room.
This year, why not resolve to upgrade your dining room so you can thoroughly enjoy the space and gather comfortably with friends and family.