The 2021 Milan Furniture Fair Showcase of Future Dining Trends
This year the 2021 Milan Furniture Fair, or the Salone del Mobile, took place in early September. Each year the Furniture Fair includes exhibitions which feature Italian and international furniture products with a focus on upcoming commercial and home design forecast. The 2021 Milan Furniture Fair showcase of future dining trends included sustainable products, light and airy pieces and those that are multifunctional, perfect for our pandemic needs. Here are a few ways you can incorporate these design trends in your own home.
Sustainability + Style
The Salone del Mobile itself was a sustainable affair regarding setup and organizers encouraged vendors to exhibit using recyclable materials not only in their products but in their displays. The focus was on reducing energy and resources while applauding innovative supply chains to bring products to market. Recycled and recyclable materials were in the spotlight.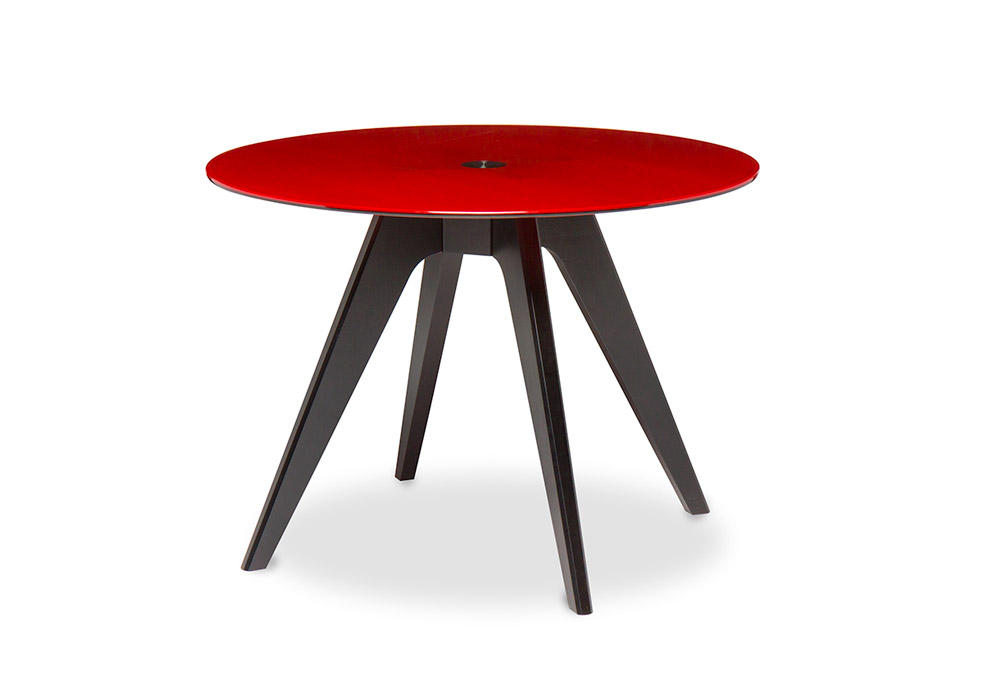 If you are looking for an eco-friendly dining table, consider this Sabo Round Glass Dining Table. This mid-century modern styled table is handcrafted in North America, reducing the environmental impact of shipping overseas. The wood base is created using eco-friendly forestry and the glass top is made from recycled elements. Even better, this gorgeous dining table can be customized with your choice of finish color, glass top color or you could choose a wood tabletop.
Let There Be Light
Another showcase of future dining trends included light and airy pieces. This most certainly coincides with the desire to step out of the darkness of the pandemic and into a future infused with plenty of sunshine. Dining tables with slim bases and dining chairs with tapered legs and thin seats were seen throughout the fair exhibitions.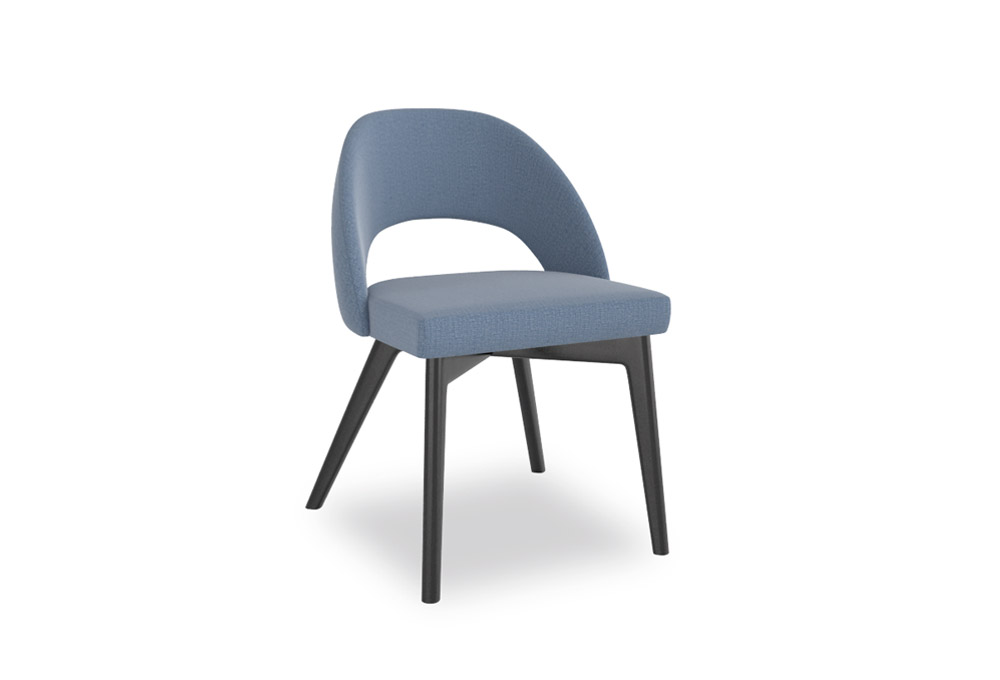 To achieve this effect at home, consider adding these Elsa Dining Chair III models to a round glass dining table such as the Sabo table pictured above. The slender legs and curved back fit perfectly with mid-century modern style. The cutout in the back of the chair lets plenty of light shine through, which is exemplified by the glass topped table. For additional illumination select a custom upholstery color in off white or a light gray.
Multifunctional Models
An emphasis on multifunctional furniture was definitely a showcase of future dining trends at the Milan Furniture Fair. There were plenty of pieces that could be folded up, stored away and transformed for use in various ways.
To get this same type of multifunctionality at home, opt for an item such as this Marie Island Extension Table. This table is a real workhorse in the kitchen or dining area as it is the perfect height to become an extension of your existing island. It comes with an extra leaf to accommodate additional diners and even features a handy storage drawer for utensils, linens and more. Use it as an island, a dining table, a home office desk or a place for the kids to use a computer.
We hope you have enjoyed this brief glimpse inside the 2021 Milan Furniture Fair showcase of future dining trends. How could you adopt some of these design principles in your own home throughout the upcoming year?