One Dining Set Several Different Looks
Did you know? At Casual Dining and Bar Stools, we offer many custom options for your dining room furniture and stool needs. No matter what type of décor you enjoy and what size and shape of furnishings will best work in your dining area, we can customize one piece or an entire set of furniture. In this article, one dining set, several different looks shows just a fraction of the many options you have when designing your own dining room furnishings.
Chaplain Dining Table
In our U-design Canadel line of furnishings, the Chaplain Dining Table is a great example of just how diverse it can look depending on the options you select.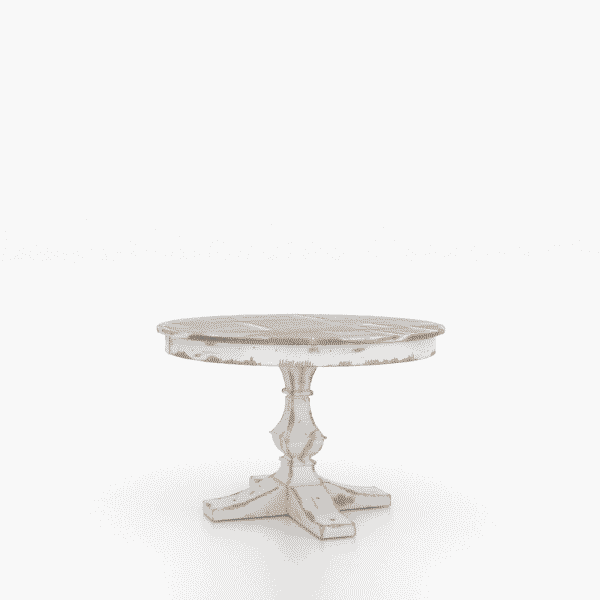 Shown here is the Chaplain table in a round shape that is 30" wide. We chose a pedestal with lots of intricate detail as the base. The tabletop is finished in a weathered gray wash while the body has a contrasting white finish. The finish is distressed for a charming, country style piece.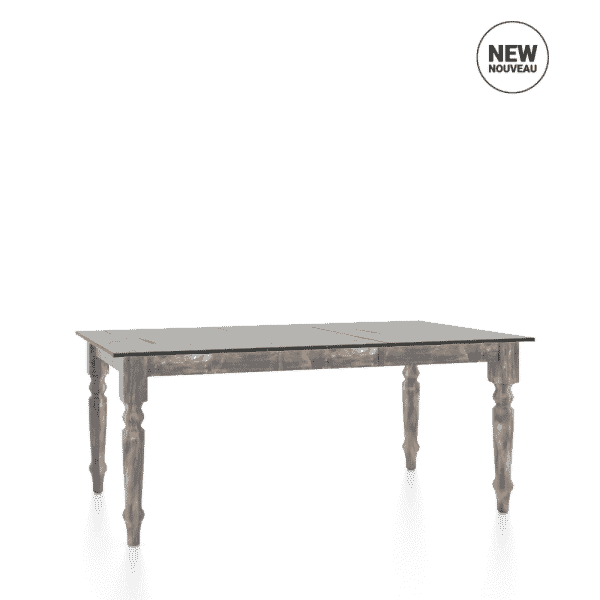 Here is the same Chaplain model table with a totally different look. Now it's a rectangular shape with a self-storing leaf. The top is black while the legs are finished in a soft, distressed gray. The spindled legs offset the boxy shape of this example of the Chaplain Dining Table.
Finally, here is the same table shown in a rectangular shape with a double pedestal base in a neutral brown finish. Paired with the customized chairs upholstered in a light-toned brocade fabric and rivet details, it gives this piece a completely different, traditional style.
Loft Dining Table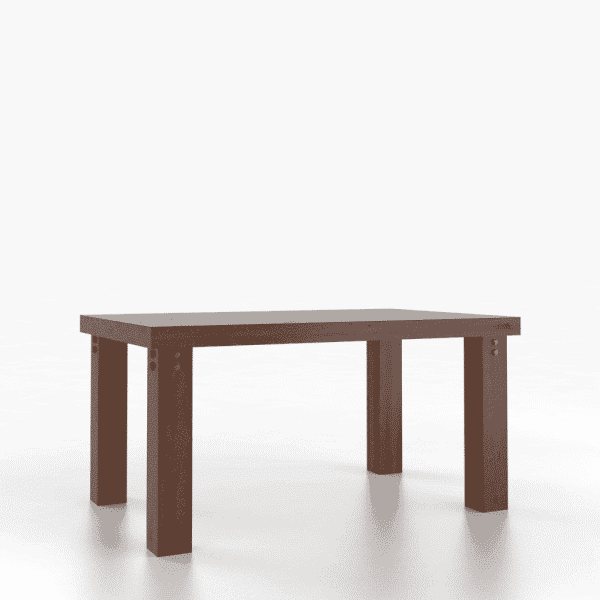 Here we have the Loft Dining Table. We've chosen a rectangular shape and legs rather than a pedestal base. The finish is rustic, in a color called spice washed. This beautiful table is solid hardwood and would make a handsome addition to any dining room.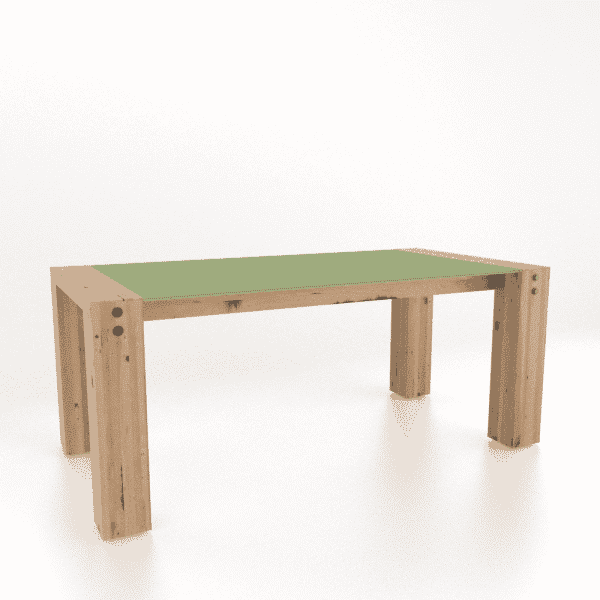 The same table but with a playful lime green glass top and caramel washed, rustic finished legs is shown above. In the rectangular shape, The Loft Dining Table comes in your choice of nine different sizes and configurations.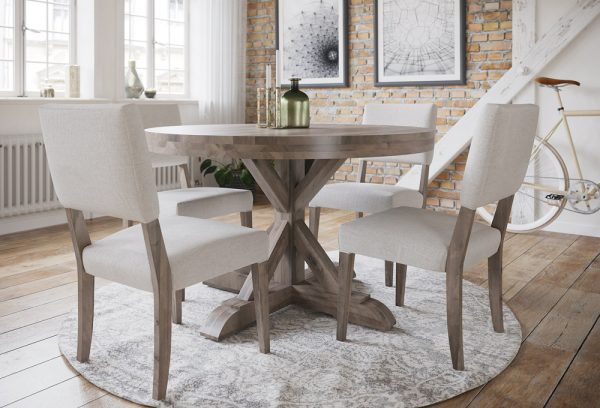 The Loft Dining Table is hardly recognizable as the same model when turned into a round shape. The finish color is Shadow, which is a beautifully neutral griege popular in many homes. The pedestal base would look right at home in a country style kitchen as well as a more traditional dining room. It is available in two different sizes.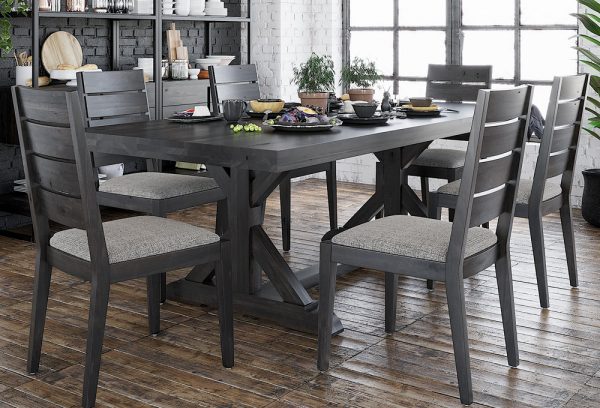 Finally, here is the same model table in a larger size, finished in a lovely gray with a double pedestal base. Once again, one dining set several different looks means the Loft Dining Table has been completely transformed by the customized details of size, shape, base and finish color. It is shown here with matching chairs that are available with several different options for leg style, upholstery and finish color.
One dining set several different looks is a concept popular with our customers as it allows them to take a base model of dining table, chair, buffet or stool and have them special made to their specifications. Why not sit down with one of our representatives and discuss the options to make a dining room set designed for your exact needs today?