Kitchen Design for Entertaining
In years past, a dining room was de rigeur. These days, however, we often find there is no dedicated place for eating and entertaining in the home. Eat-in kitchens are always popular while many modern houses carve out space between the kitchen and family room that functions as a dining area. That is why more and more homeowners wish to create kitchen design for entertaining as well as everyday living. Here are a few pointers to help you do just that.
Barstools at Counters
Most kitchens nowadays are equipped with a sizable island. If your home is a bit older, it might feature a counter that separates the kitchen from a living area. In either case, if you want kitchen design for entertaining, barstools are a must.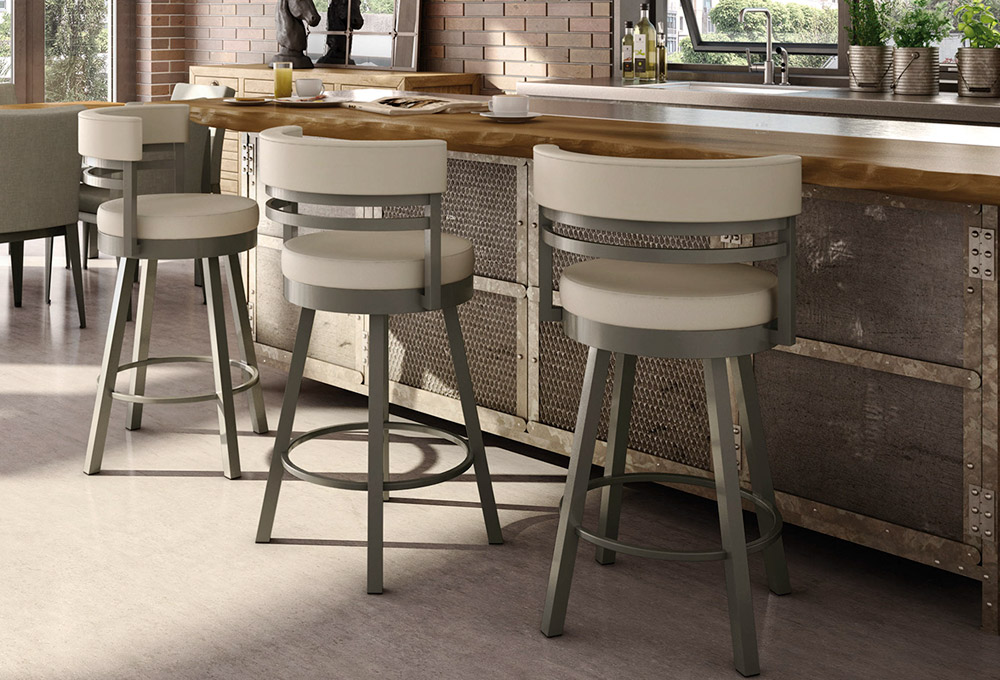 Of course, there are many different styles and types of barstools, as discussed in this previous post about the best barstools. In terms of being the right model for entertaining, you will want to be sure your barstools are comfortable. Padded seats are always appreciated, along with a high back for extra support and a footrest. The Austin Swivel Bar Stool pictured above ticks all the right boxes. Its transitional style will look great in nearly any kitchen and since this stool lacks armrests; you can fit several in front of a counter or island.
Buffet for Drinks
Depending on the size of your kitchen, you may or may not have a dedicated space for bartending. If not, try adding a buffet or sideboard. This is a piece of furniture that neatly stows all the necessary accoutrements, such as bar glasses, cocktail napkins, bottles of liquor and an ice bucket until you are ready to entertain.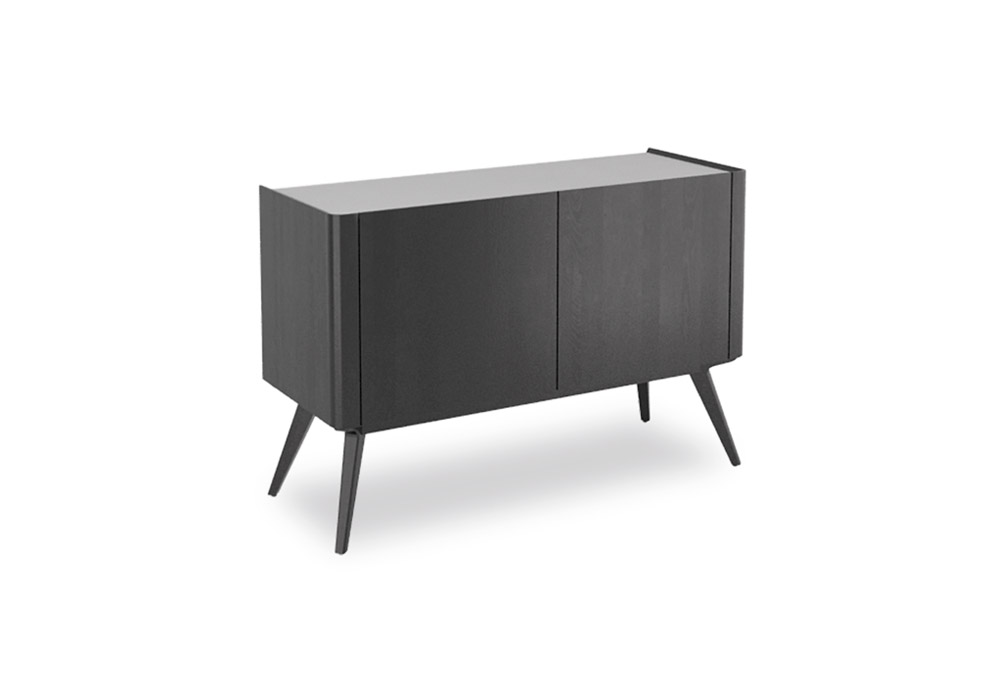 This Luna 48" 2 Door Buffet is the perfect size for a corner of the kitchen. It has a clean, contemporary style that hides its efficient storage shelves. It is crafted from solid birch wood and available in your choice of finish color. You can also opt for a glass top on this buffet for extra style detailing.
Expandable Tables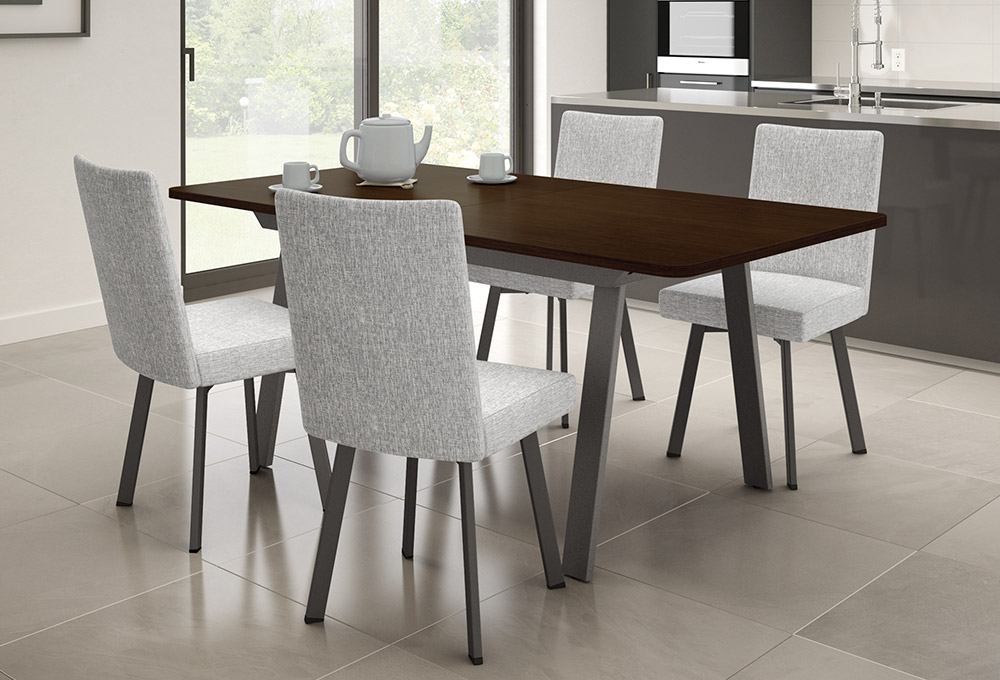 An expandable table in an eat-in kitchen provides the perfect place for guests to gather round. Pictured here is the Iris Extendable Table Set. It seats four – six normally but by adding a leaf, you can easily entertain six – eight diners. This expandable table has a transitional style that won't compete with other elements in your kitchen. Customize it by selecting the metal finish color, anything from Black Coral to Sun Gold and more. The wood tabletop also comes in your choice of finish color and the chairs can be customized with fabric or leather upholstery options.
Spacious Work Surface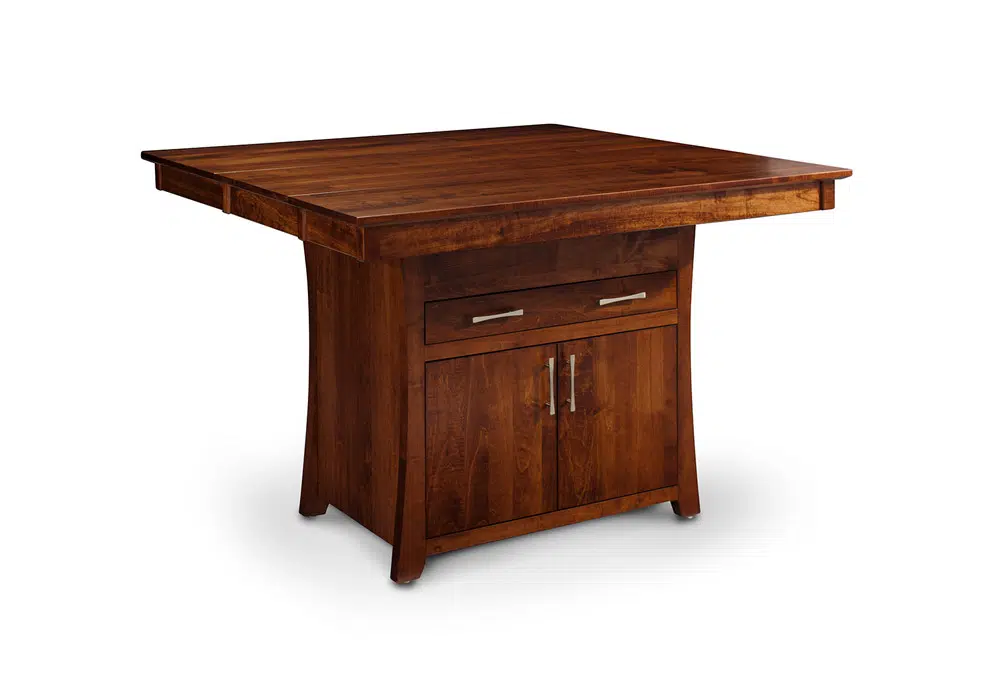 In a kitchen design for entertaining, ample workspace is a must. If your kitchen has limited room, then adding a piece such as this Miller Island Extension Table is the answer. At a height of 36", it is meant to go at the end or alongside of an existing island to give you plenty of space for laying out appetizers, piling on dishes or showing off a beautifully crafted charcuterie board. And your guests can sit around the island as well as at this extension table and be part of all the action.
With kitchen design for entertaining, be sure you provide ample seating via barstools, a dedicated drink station, plenty of room for dining and of course, a spacious work surface to get it all done.