Favorite Modern Bar and Counter Stools
Is your home furnished in contemporary style? If you are looking for new contemporary bar stools or are choosing furniture for a newly redecorated modern bar, kitchen or dining space, then this design article is for you. These are several of our most popular and favorite modern bar and counter stools designs. Which one will be exactly right for your home?
Rustic Industrial
Although not technically contemporary, the bar stools in the Adam collection are considered modern as this style has been a strong trend in modern home and kitchen furniture over the last decade or so. There are three different formats for the Adam bar stool.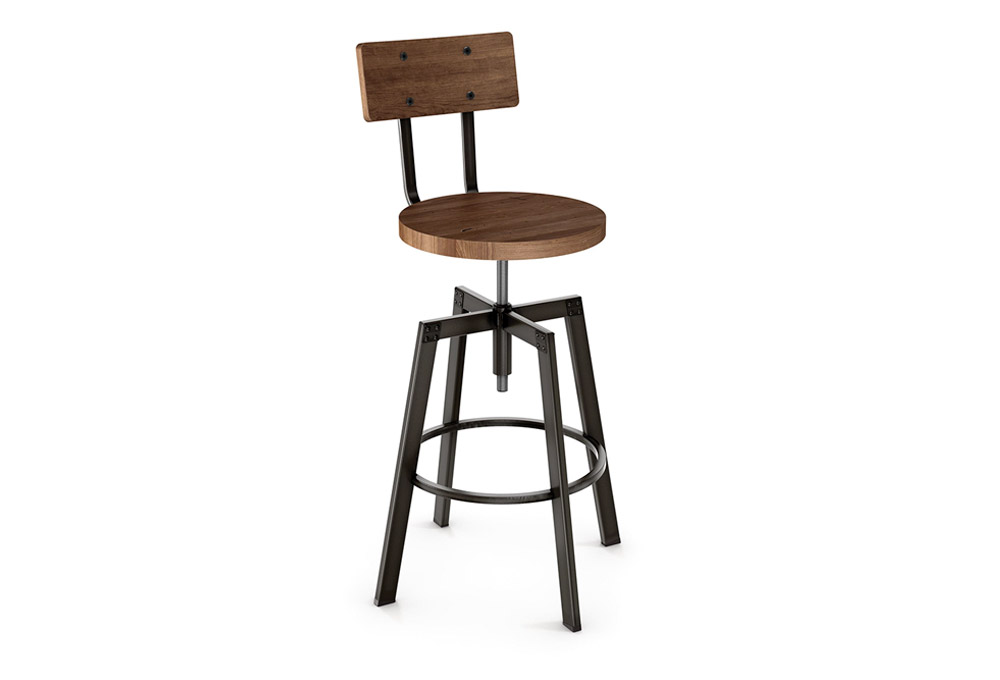 Original Adam stools are traditionally designed using wood for the seat and backrest, which is available in your choice of finish color.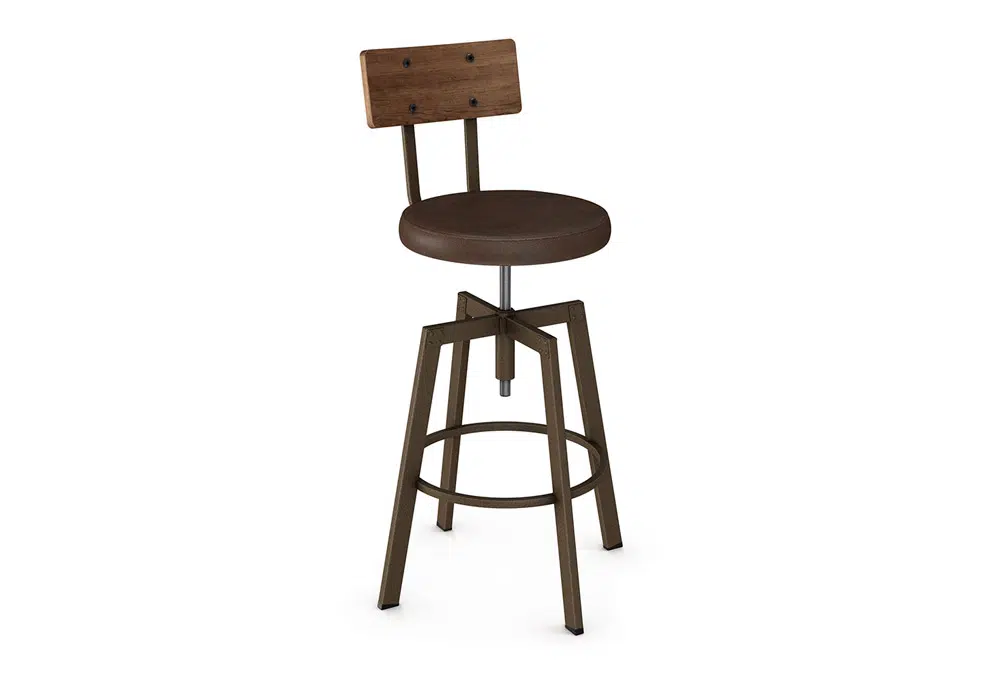 Adam II is the same barstool only with an upholstered seat.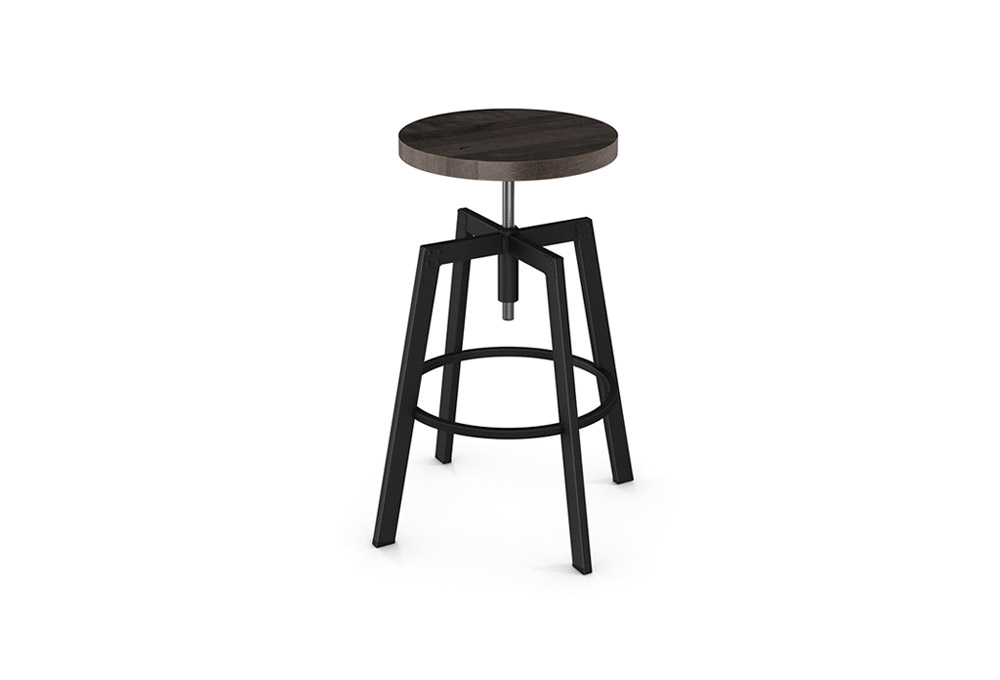 The Adam III Bar Stool does not include a backrest, which is preferable if space is tight.
All the Adam stools are available in your choice of metal finish. These contemporary bar stools are adjustable in height adjusts from 25" to 30 3/8", which is considered a standard range for barstools.
Tres Magnifique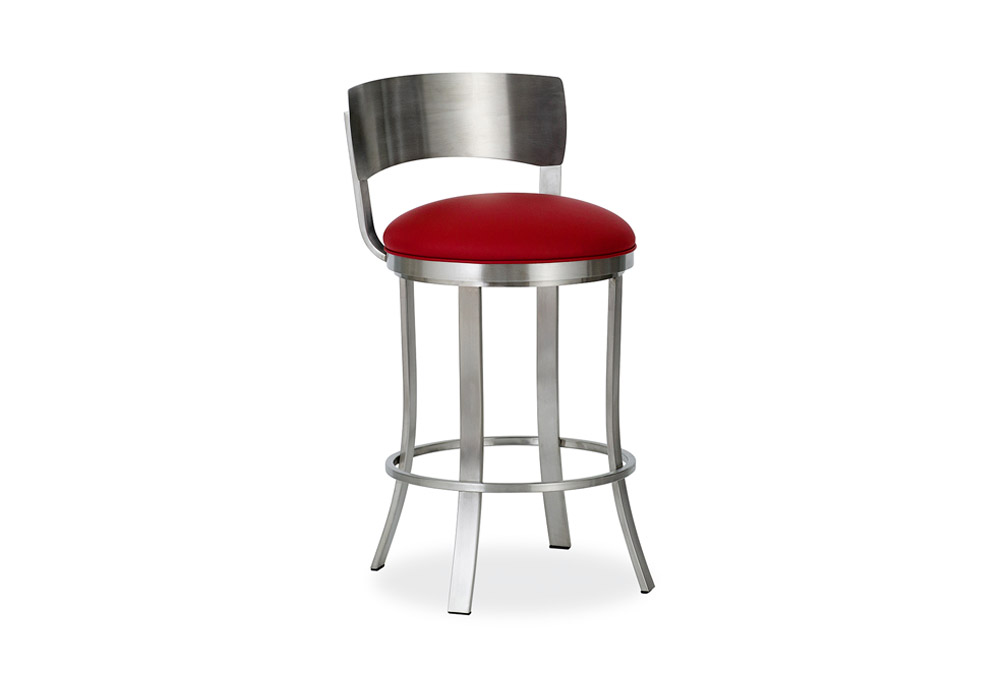 If you are looking for design ideas for very modern kitchen bar and counter stools, the Blake Swivel Bar Stool in Brushed Stainless Steel certainly fits the bill. The finish on this modern kitchen furniture is a real eye catcher and paired with red upholstered seats, as shown here, these stools are sure to be noticed. They are available in either counter height (usually about 35 – 36") or bar height (28 – 30"). If the brushed stainless-steel finish and bright red upholstery do not suit your home, feel free to customize these stools with your choice of finish and fabric or leather colors.
Suave and Sophisticated
On the other end of the spectrum if this Emmett Bar Stool in Gold Stainless Steel. Brass tones came back into style a couple years ago and if you caught onto the trend with other furniture and fixtures in your modern home or kitchen, then these contemporary counter height or bar height stools are the perfect finishing touch in your home bar or at your kitchen island. The padded seat and backrest make for a comfortable as well as gorgeous piece of seating. This style of barstool is also available in copper and traditional stainless steel finishes.
Mad Men Midcentury Modern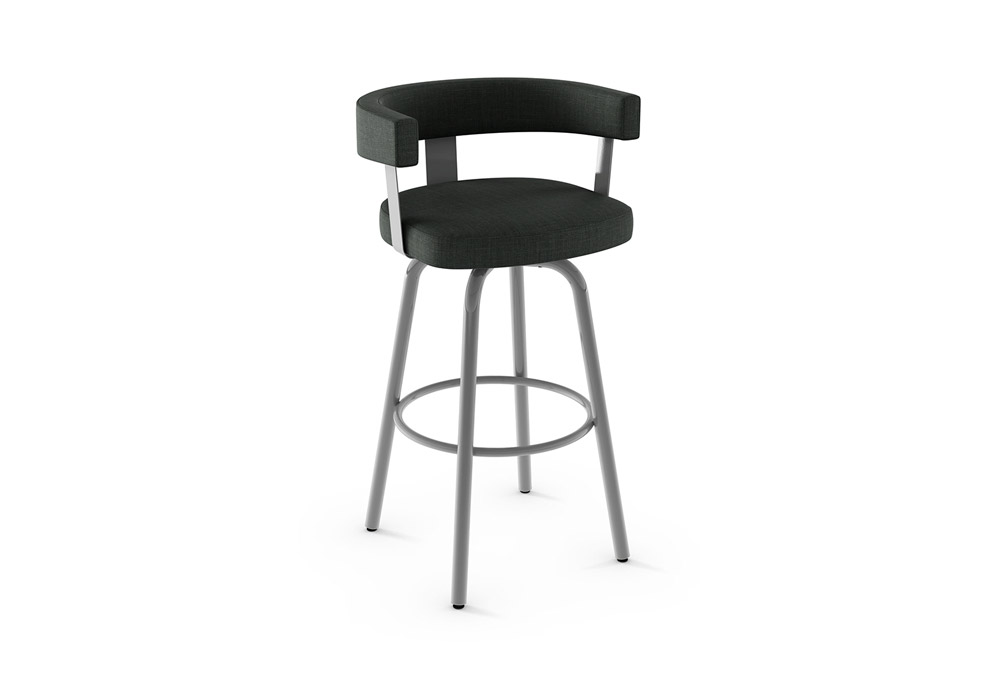 If your idea of the ideal modern kitchen bar and counter stool design includes midcentury modern design, look no further than this Kevin Swivel Barstool. The wraparound backrest offers supreme comfort in your choice of upholstery options. While many contemporary barstools do not feature arms, this model does. It is also available in either counter height or bar height and the metal frame finish can be customized with several different color options.
Decorative Design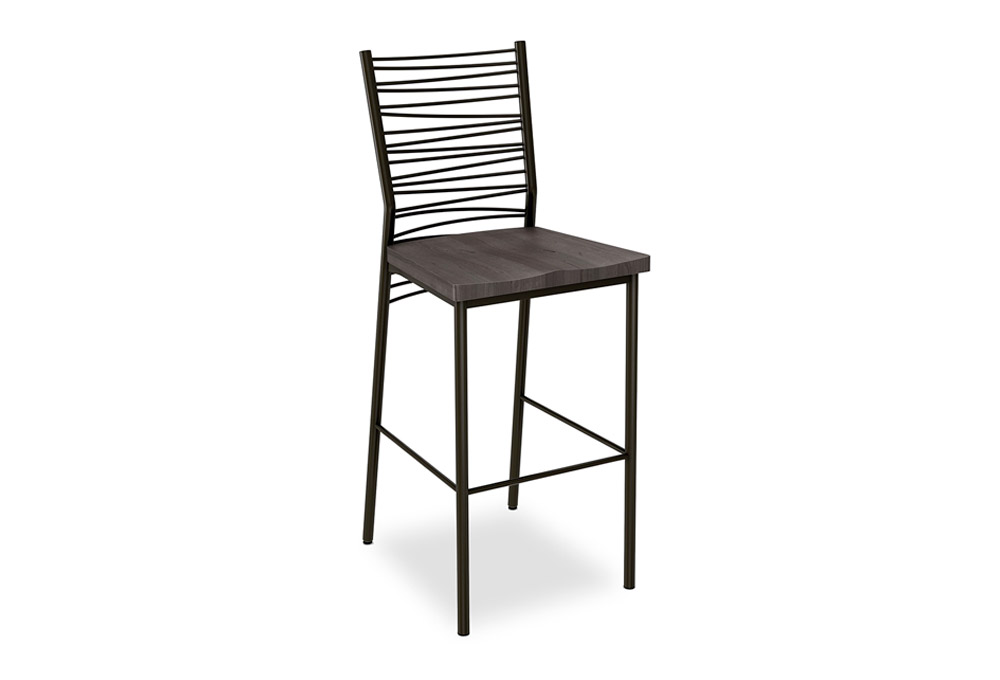 What most sets apart the Liam Metal and Wood Barstool from other modern kitchen furniture models is its detailed backrest, which offers the very popular organic design due to its resemblance to horizontal tree branches. This one adjusts in height from 41 ¼" to 45 ¼" (including the back of the stool). There are plenty of options to customize these stools with your choice of metal and wood finish colors, both of which transform its good looks.
Out of This World Design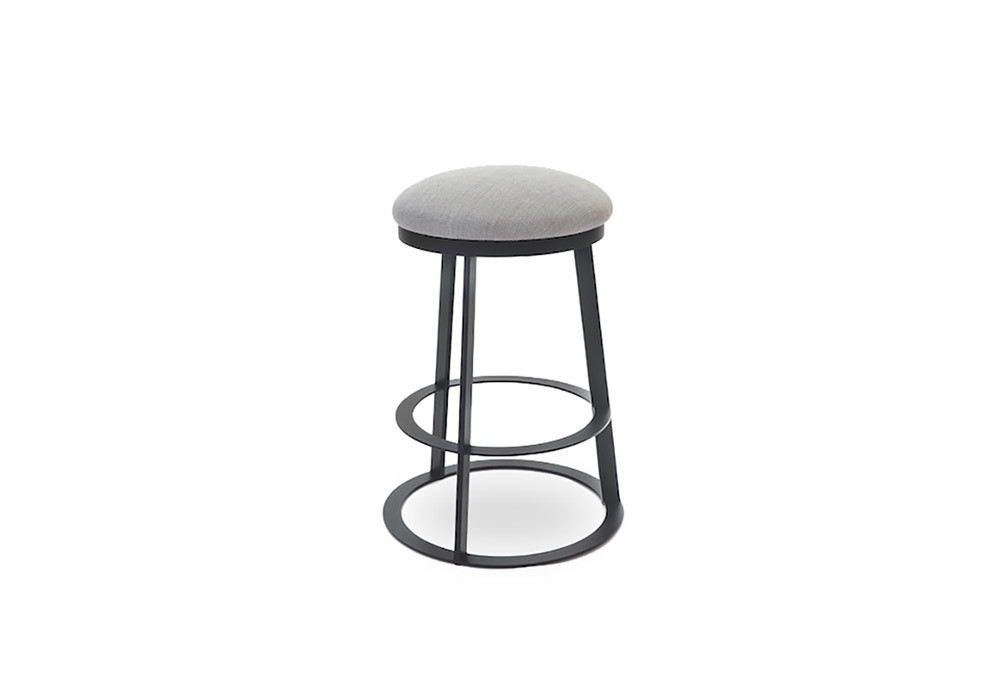 Finally, last in our lineup of modern bar and counter stool designs is Max Swivel Bar Stool. This contemporary bar stool's style is out of this world wonderful and features a concentric circle design in its base. It is available with a back or backless and comes in counter or bar heights. Metal finish options such as Java, Pebblestone, Silver Bisque or Matte Black will really change up the looks of this beautifully designed stool. Upholstery options for this modern kitchen furniture include fabric, vinyl or bonded leather in your choice of hue.
We hope you enjoyed browsing through our favorite modern bar and counter stools and found one or more that would be the perfect addition to your home's seating options.