Farmhouse Style Kitchen Dining
Do you love the look of farmhouse style? If your tastes run similar to Joanna Gaines' décor and rustic furnishings appeal to you, then the answer is probably yes. Here are a few ways to incorporate welcoming farmhouse style kitchen dining in your home.
What is Farmhouse Style?
Quite simply put, farmhouse style harkens back to a simpler time when all furnishings served a practical purpose. Pieces usually have a rustic finish, as if they were just made from planks of wood and metal that have been weathered outdoors. However, unlike days of yore, today's farmhouse look emphasizes rooms that feel both stylish and down-home comfortable while utilizing modern conveniences.
Is Farmhouse Style Still Popular in 2021?
We are not seeing the popularity of this style lose favor with many designers anytime soon. Instead, farmhouse style has evolved a bit to lean more toward country chic. Rather than just white walls and shiplap, modern farmhouse style incorporates additional colors, particularly pastels. Wood no longer has to be distressed but should be finished simply to let its beautiful, natural grain shine through. Mixing in modern elements is perfectly okay.
Here are a few tips to help you incorporate farmhouse style kitchen dining.
Add a Cabinet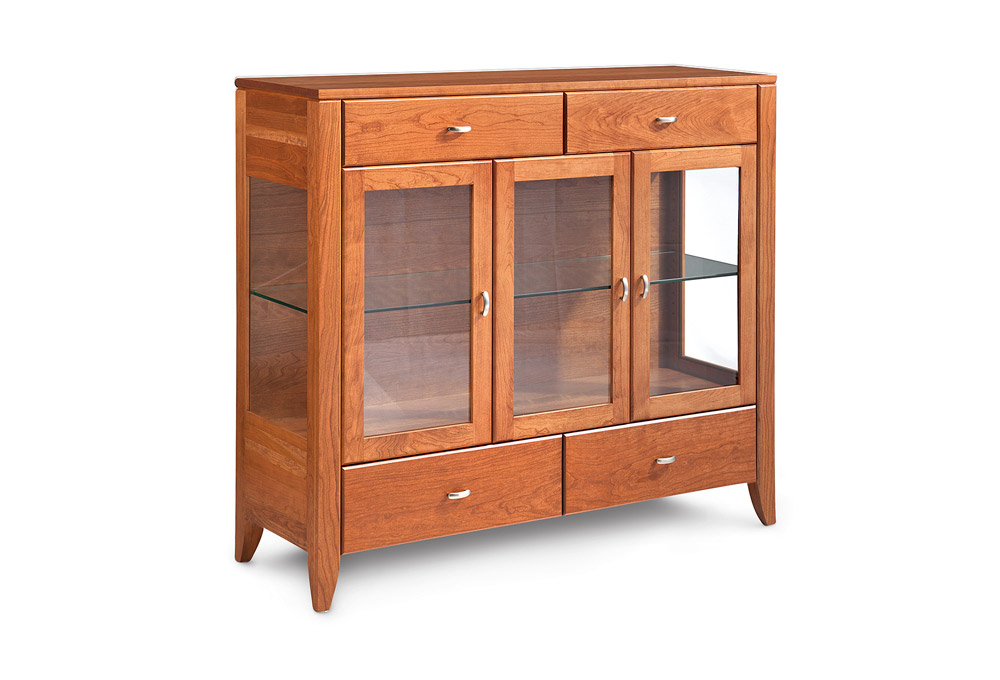 In true farmhouses of the past, traditional kitchen cabinets and cupboards were not built in. Storage was provided by standalone pieces, such as this Marie 3-Door Dining Cabinet with Glass. This cabinet would be a great addition to your farmhouse style kitchen dining as a place to display your collection of Fiesta ware or old kitchen utensils gleaned from antique shops. Since this cabinet is available in your choice of wood, we suggest opting for a classic species such as white oak or hard maple, which would have been used in centuries past.
Team It with a Trestle Table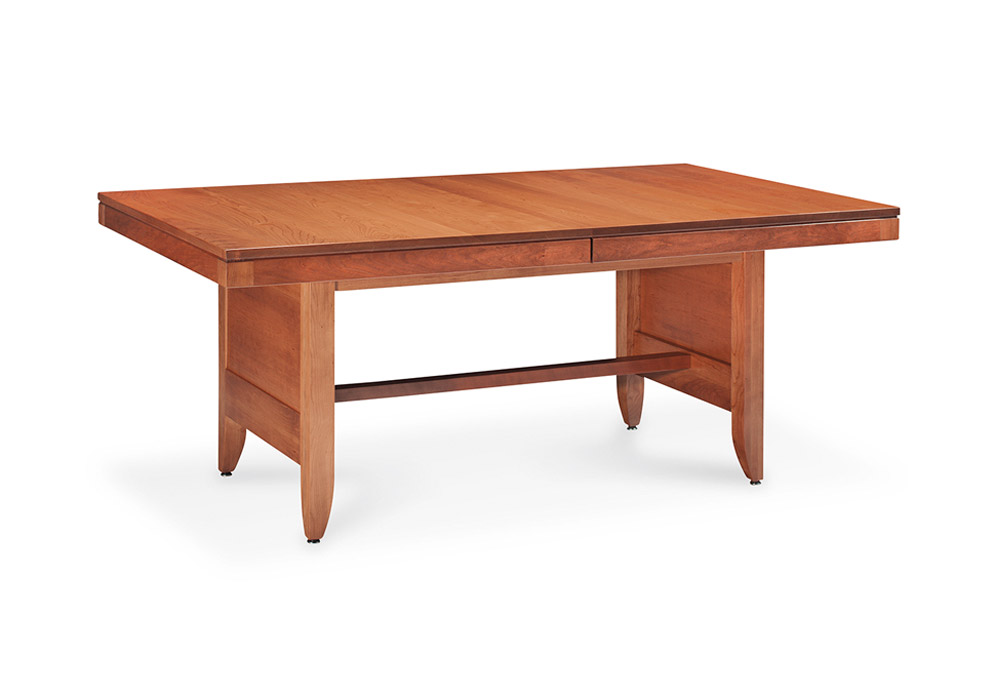 From the same collection, pictured here is the Marie Trestle Table. This is classic farmhouse style, meant to be large and sturdy and accommodate the whole family at dinnertime – and it is extendable. Order it in the same species wood and finish color as the dining cabinet with glass – or not. Farmhouse style kitchen dining is all about mixing and matching pieces, as our ancestors often did.
Bench Seating
Instead of pairing your farmhouse style table with chairs, consider bench seating, which looks more rustic and seats additional diners. This Pioneer Bench is meant to be paired with the matching table and chairs, but it can also stand alone as a seating piece along a wall, or next to a fireplace. It is rugged and rustic. It is not hard to picture this bench in any hardworking kitchen of eras past.
Island Dining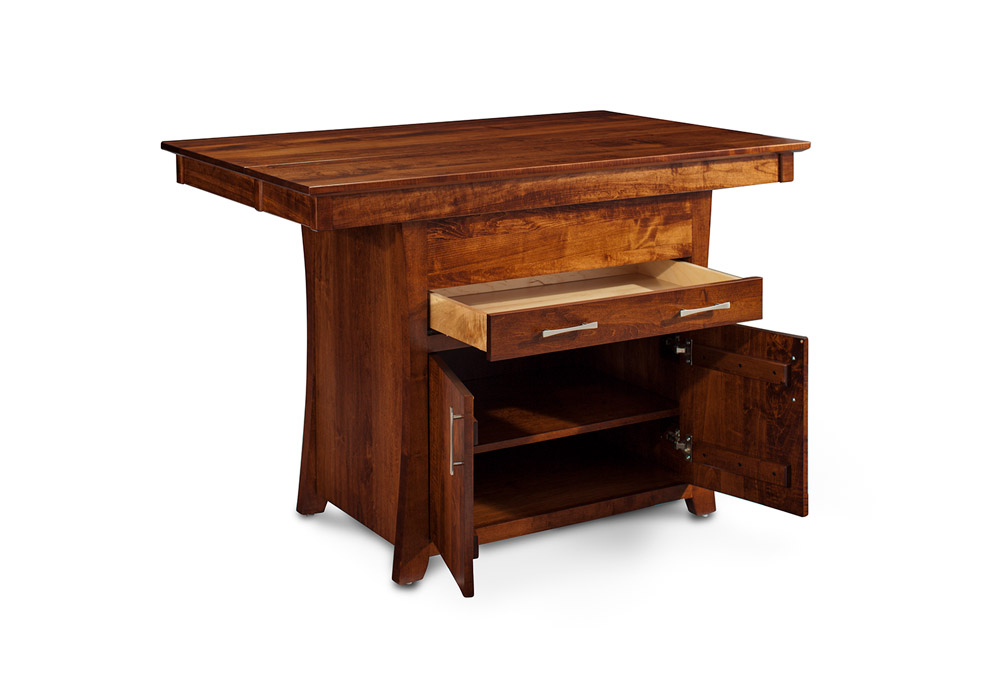 Another feature of many farmhouse style kitchen dining areas is an island (or chopping block) such as the one grandma used to roll out pie dough. This Miller Island Extension Table does triple duty by functioning as a dining table which also provides additional workspace. It has lots of useful storage, too between the generously sized drawer and two-door cabinet beneath. This piece allows you to customize the hardware; we suggest selecting an aged bronze to match the historic look of your kitchen.
There are plenty of ways to create farmhouse style kitchen dining without relying on old standards such as distressed wood and whitewashed walls. How could you transform your kitchen into a cozy and comfortable room for dining in farmhouse style?