Entertaining Must Haves: Sideboards and Buffets
With the holiday season in full swing, now is the time to consider whether you have everything you need to entertain guests. Beyond chairs and perhaps a home bar setup, entertaining must haves include sideboards and buffets which provide extra storage and food and beverage layout space. Here are our top picks for these versatile pieces of dining room furniture.
Winston Sideboard in Character Cherry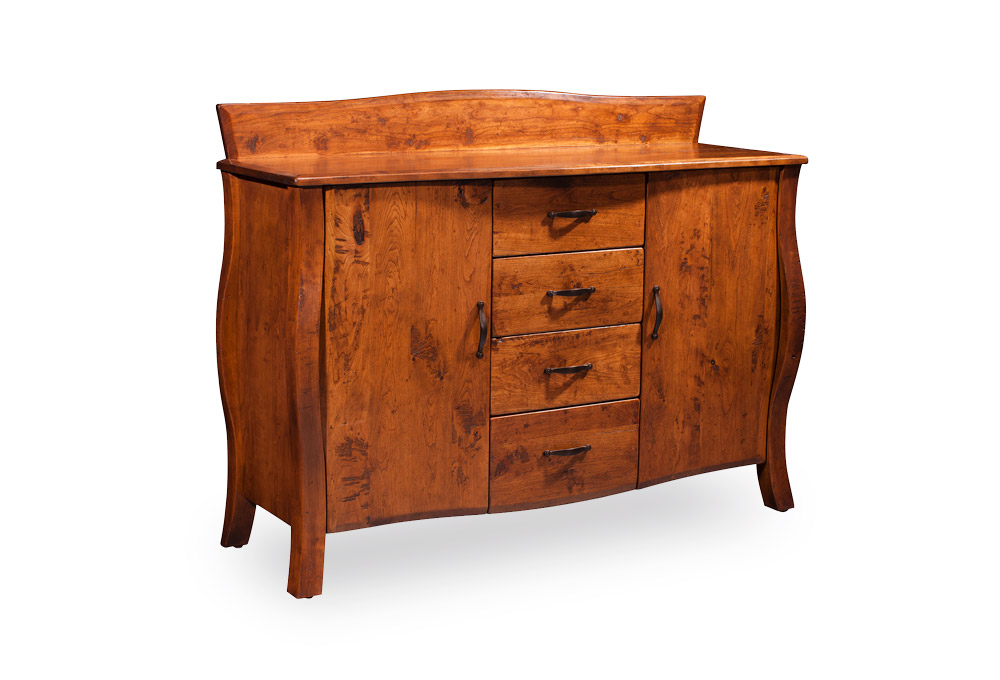 Traditionally styled and crafted from solid cherry hardwood, this is a handsome piece that shows off beautifully curved lines. Although you can select your choice of finish color, we recommend a light finish that allows the gorgeous cherry wood grain to show through. The Winston sideboard shown here uses traditional black hardware, but you can choose from additional styles to customize your piece.
What we love about the Winston Sideboard: It has lots of room. The solid doors allow you to keep the items within dust-free and doesn't require them to be artfully arranged.
Pioneer Sideboard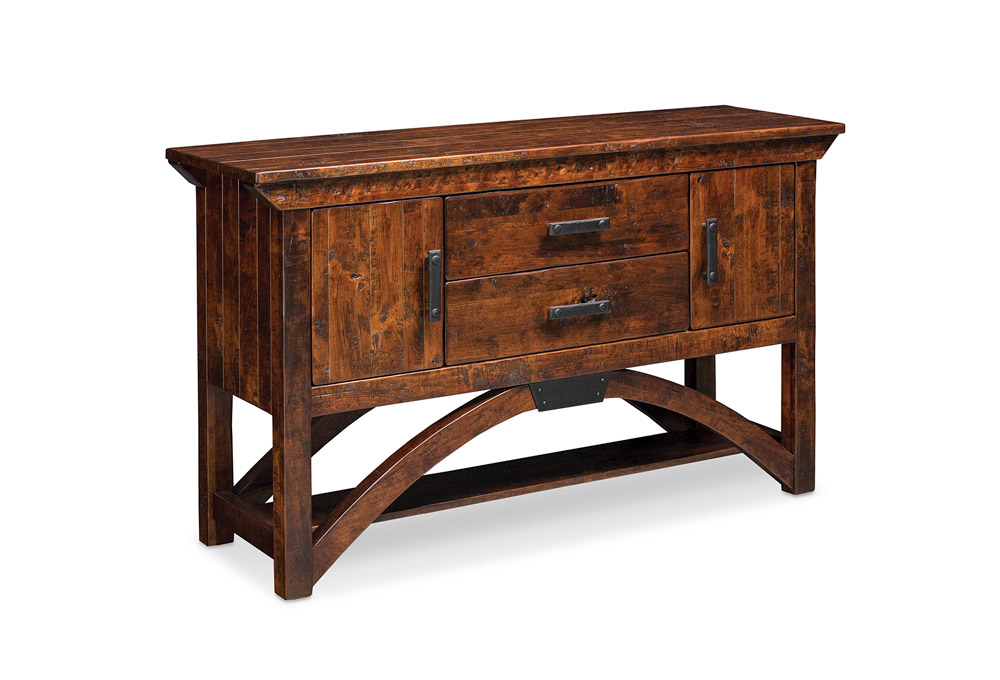 Entertaining must haves are often styled as a centerpiece of the dining room or great room and this Pioneer sideboard is an excellent example of this concept. Large and sturdy, this sideboard is reminiscent of Mission style, which fits in perfectly with traditional San Diego décor. This is another piece which can be customized with your choice of finish color and hardware, but we think the model shown above gets it just right.
What we love about the Pioneer Sideboard: This is no dainty, delicate sideboard. It's made to hold up to spills and scratches. This is a great choice for a family.
Luna 4 Door Buffet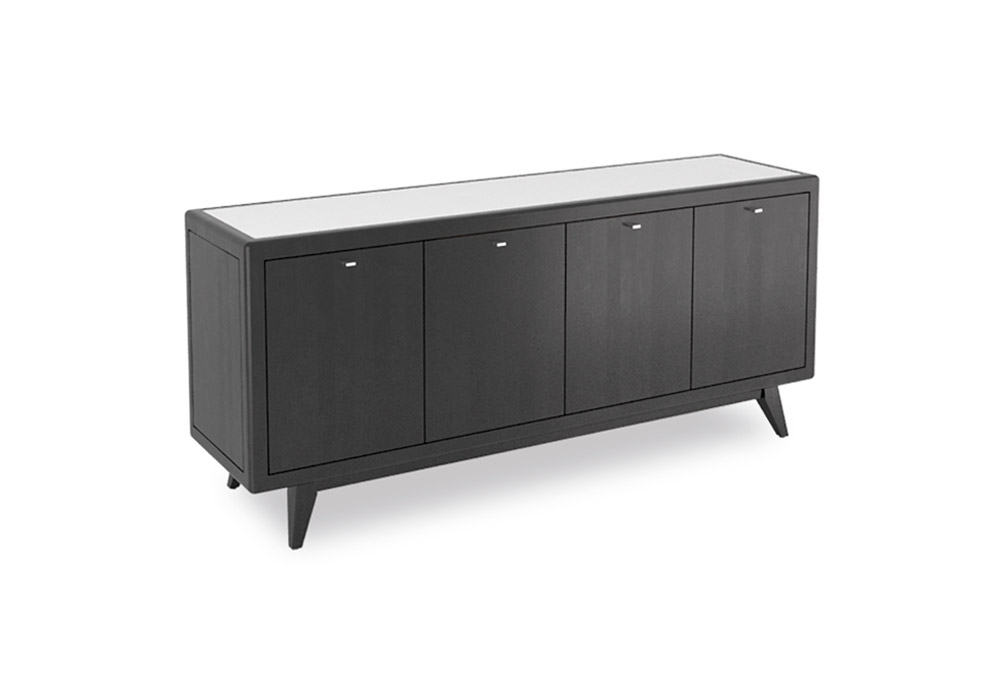 If your style is sleek and modern, then the Luna 4 Door Buffet will fit right into your décor. Its style is reminiscent of midcentury modern, with clean lines and outturned legs. The glass top makes this buffet seem light and airy, even though it is large enough to hold plenty of entertaining supplies. Whether its barware, linens, or dishes, this is one of the entertaining must haves that will fit it all in a single attractive storage piece.
What we love about the Luna Buffet: It's large but not bulky and the glass top makes cleanup a breeze.
Dover Buffet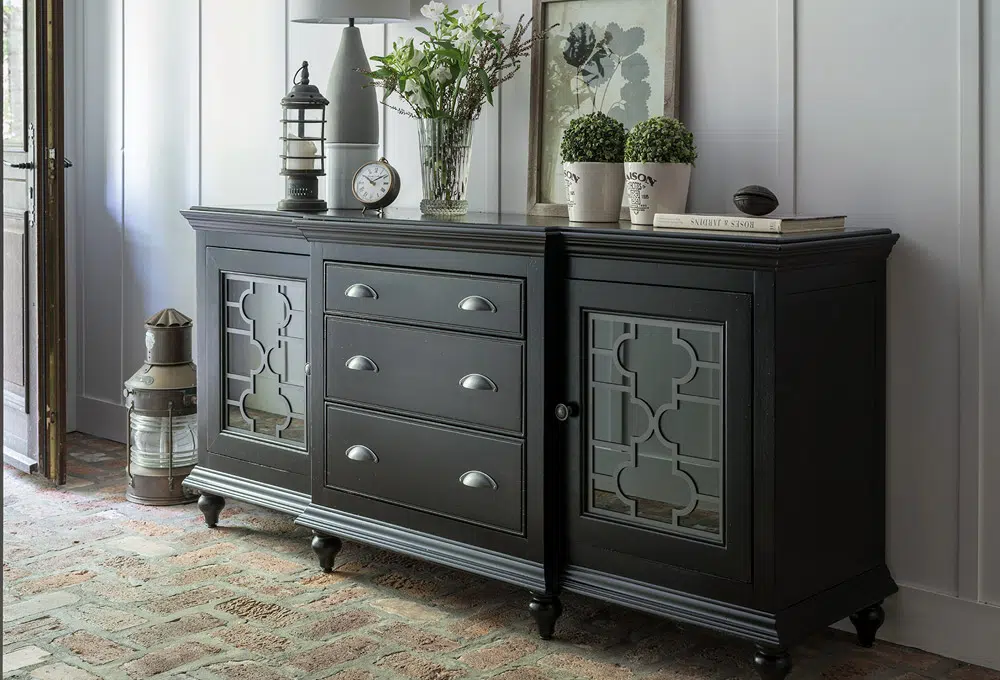 The Dover buffet had to make our list of entertaining must haves due to its spacious and stylish storage capabilities. This is the piece you need in your dining room to keep both beautiful, treasured pieces on display and stow the family's precious china, silverware, and linens. The leaded glass doors and turned legs provide an extra touch of class and style.
What we love about the Dover Buffet: The glass top, available in your choice of color, is both durable and gorgeous.
Marie 3 Door Dining Cabinet with Glass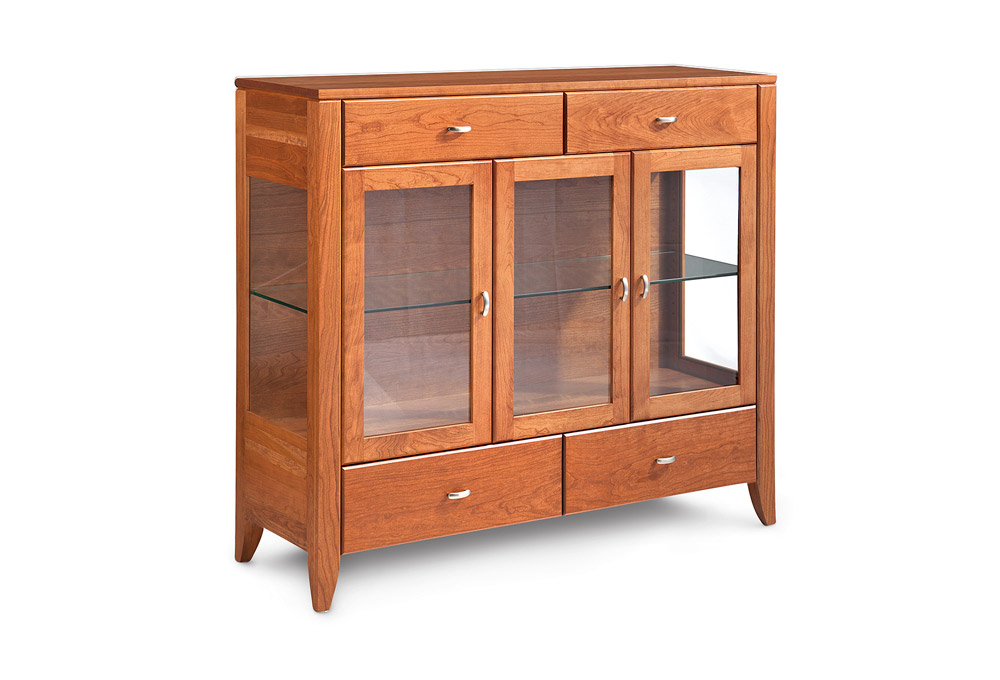 If you have an interesting collection of barware or dishes, the Marie Dining Cabinet will show them all off in style. With its farmhouse décor vibe and solid hardwood construction in your choice of wood species, this is a handsome cabinet that you truly make your own by selecting the finish color and hardware design.
What we like about the Marie Dining Cabinet: Four drawers are perfect for storing special silverware, napkins, and beverage extras, such as drink stirrers, straws and wineglass charms.
Get ready to host memorable parties with one of these entertaining must haves.