Entertain in Style with a Home Wet Bar
As the seasons change and the nights start getting cooler, we often begin to think about entertaining more at home. The holidays present the perfect time to set up home wet bar as you host friends and family members, as well. It makes sense to start now so that in the upcoming months you can entertain your guests in style with a home wet bar. Here is what you need to know and some wet bar ideas.
A Home Bar Can Do Double Duty
The nice thing about incorporating a home bar in your space is that it not only functions as a great place to hang out and enjoy a beverage, many home bars include plenty of storage. The home wet bar that includes shelving and drawers is the perfect place for storing wineglasses and tumblers, napkins and tea towels, accessories such as stir sticks and straws and anything else handy to have nearby when you are cooking up cocktails. Adding a mini fridge is a good idea, too, to reduce the number of steps between your kitchen and the bar. Rather than taking up valuable space, a home wet bar setup actually does double duty and increases your storage space.
Consider the Placement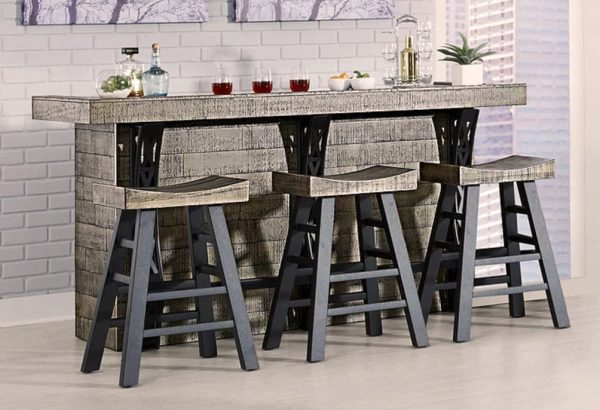 Where is the ideal spot for a wet bar in your home? Traditionally, it is often incorporated in a basement or rec room. Often, a corner of the kitchen, dining room or living area could house a home wet bar. Think about how your home is laid out. Where do guests often end up mingling? Perhaps you'd like to move the wet bar from the indoors as out, as weather permits. A mobile cart may be the best option if you plan on changing the location.
The Home Wet Bar Layout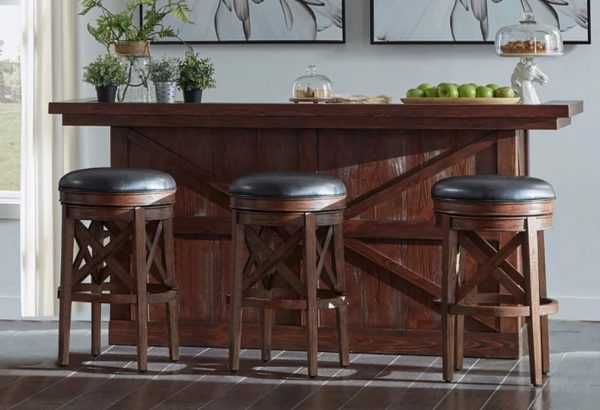 Another placement factor to consider is where you want the front of the bar to face. Since you are likely to use the back of the bar for storage, it may be best to have the back facing a wall or corner, with barstools along the front of the bar. If you do slip it into a space against a wall, be sure to offer visual appeal on the walls behind it. A traditional pub would feature a bank of mirrors, but you can get more creative and use colorful tiles, interesting wallpaper or a collection of pictures.
Short on Space?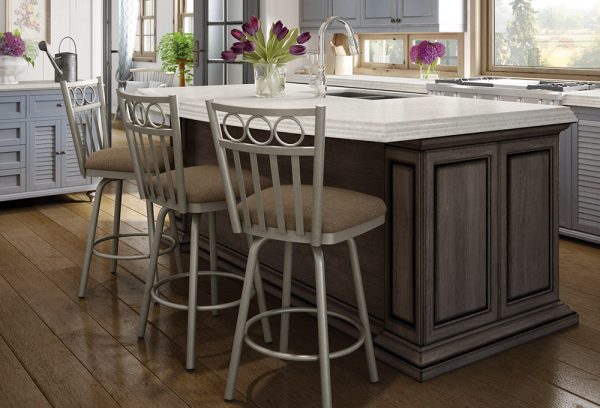 If you do not have a dedicated area to place your home wet bar, consider carving out a section of your kitchen. You could use an existing cupboard or cabinet for stowing alcohol and stemware. Use a countertop as the actual bar area, complete with swivel barstools. To separate the functionality of the bar from the rest of the kitchen, place typical items such as a stack of cocktail napkins, bowls of snack mix and a condiment container with olives, cherries and citrus slices along the length of the counter.
Are you ready to start having guests over again? Now is the perfect time to prepare to entertain in style with a home wet bar. We invite you to browse through our selection of bars and barstools and find just the right one for your space.