Elevate Your Dining Experience with Counter Height Tables and Pub Tables
One choice you have when shopping for a dining set is the height of the table and chairs. For many of our customers, countertop height tables and pub tables are preferred for a number of reasons. Here are a few things to keep in mind if you are leaning toward a taller dining set for your home.
Advantages of Counter Height Tables and Pub Tables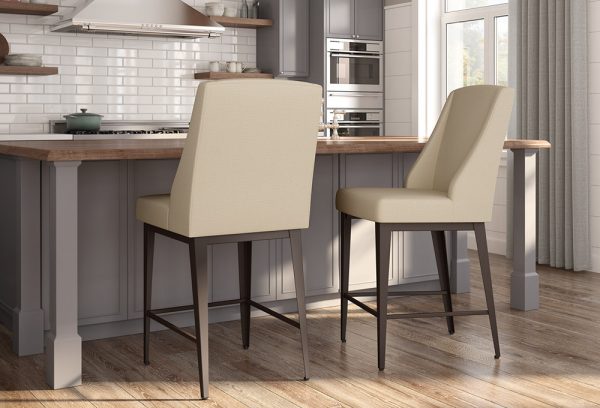 So, why would you choose countertop height tables and pub tables over those of standard height? For one thing, they take up less floor space in your dining area. Often, counter height dining sets are square, which makes them more compact than their rectangular or oblong counterparts. You still have the option of choosing a dining table that includes leaves to extend the dining surface, if need be. And that smaller footprint means that moving your counter height tables and chairs is easier.
Counter Height Tables, Pub Tables, Bar Tables?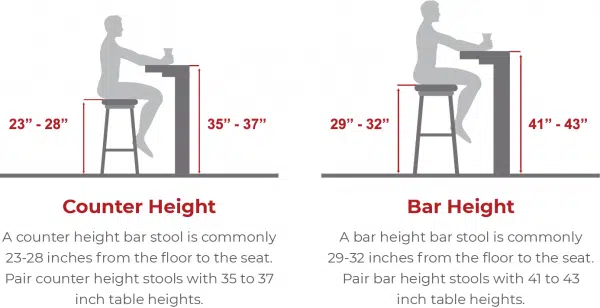 You may have a question about exactly what defines a counter height table and pub table. Both terms apply to dining tables; counter height merely refers to how tall the tables are, which is typically between 35 and 37 inches. Pub tables and bar tables are often terms used interchangeably, but usually bar tables are a bit higher. If you or members of your family are taller than most, counter height or bar height dining tables and stools are preferred for their superior comfort.
Options for Counter Height Dining Sets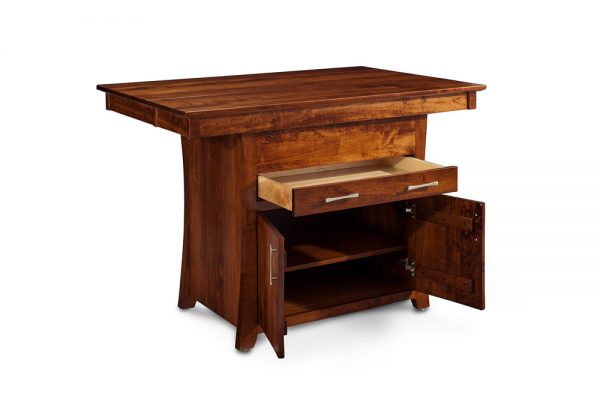 One of the most advantageous features of counter height tables and pub tables is that they can be used to extend the length of your kitchen prep area. Because their height is meant to match that of the counters in your kitchen, a counter height dining set can easily adjoin an island or the end of your counter space. Or, the counter height table itself can be used as your kitchen island, such as the Miller counter height dining table shown here. Who couldn't use more room to prepare meals? Island-style counter height dining tables even incorporate storage drawers and cupboard space in the base.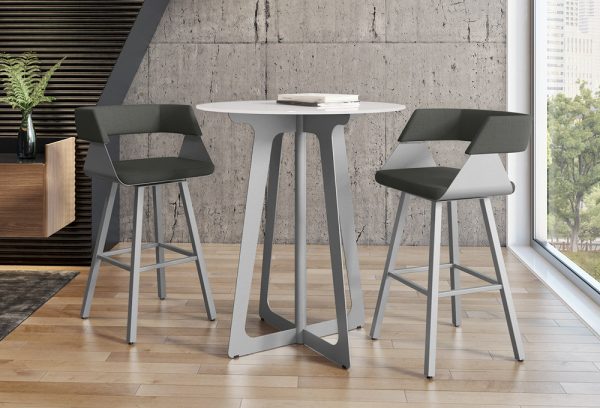 Countertop height tables and pub tables are available in a wide variety of sizes and shapes. You can choose between everything from an intimate, two-stool table perfect for a breakfast nook, such as the Arthur dining set shown here, to one that seats six or more. These dining sets are versatile, too, if you choose an extendable table. And, with Casual Dining and Bar Stools' Selection Advantage, if you don't find the size and shape that perfectly fits your dining room, you have the option to fine-tune your selection by changing the dimensions, wood species, edge, base style and more.
There is no need to settle for less than what you want. At Casual Dining and Bar Stools, you can choose counter height dining tables and pub tables of the finest quality, latest designs and customized details for an elevated dining experience you will truly enjoy.