Choosing a Dining Room Set for Small Spaces
Many of us are downsizing these days. Whether we choose to live in a smaller space or even opt for a tiny home, less square footage creates a new set of rules when it comes to furnishing it. But does that mean that you need to give up on the idea of having a dining room? Not at all. Here are several options for a dining room set for small spaces that fits perfectly into the room you have available.
Options, Options, Options
Today there are many options when it comes to finding a dining room set for small spaces. Whether you wish to have a standalone set dedicated to dining and entertaining or you prefer multifunctional furnishings, there are plenty of possibilities.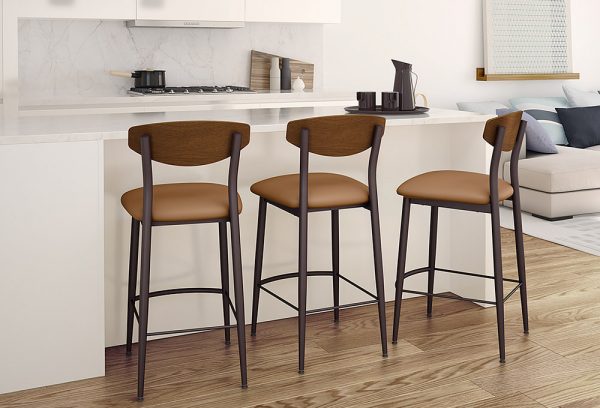 For instance, you can easily extend a counter by adding a table and barstools and making that your dining area. There are plenty of dining room sets that feature armless chairs or stools so they can easily tuck under the table when not in use. An extension table is another great idea for small spaces since the size can be compact when there are just a couple diners but expand as needed for extra company.
Option 1: Arthur Pub Table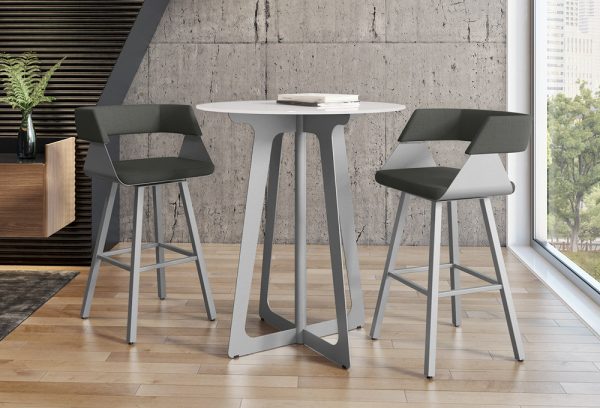 A favorite dining room set for small space is the Arthur Pub Table with stools. It features a sleek, contemporary style that is so sought after in many San Diego area homes. The round table is topped with glass (or wood, if you prefer) available in your choice of color, just as the metal frames can be custom ordered in varying hues. Even the cushy upholstery on the stools is offered in your pick of fabric or leather. The intimate bistro size of this set is sure to fit inside your kitchen or within the living area of your home, no matter how constrained the space.
Option 2: Miguel Round Wood Table
Round tables tend to be smaller and that is what makes the Miguel Round Wood Table and Chairs another great option for a dining room set for small spaces (although the table is also available in other shapes). This dining room set for small spaces is designed in the ever-popular midcentury modern style and crafted from solid wood in your choice of finish color. The mortise and tenon construction ensures this stylish little dining set for small areas will last for years to come, looking perfectly gorgeous in any setting.
Option 3: Miller Island Extension Table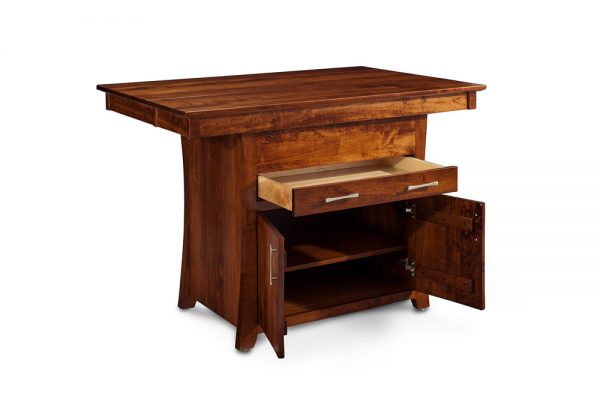 Finally, a third option for a dining room set for small spaces is the Miller Island Extension Table. The design is ingenious, providing an island in your kitchen for everyday prep work in its scaled down size. It also features plenty of storage, which is usually in short supply in a small home, in the form of an underneath drawer and cabinet. When you have guests for dinner, simply extend the table. Use barstools that slide underneath for the maximum in space-saving design.
Just because your home is lacking in square footage does not mean you have to forgo a dedicated space for dining. These three options for a dining set for small spaces are proof that it can be done – and done in high style.