Your Guide to Choosing Custom Solid Wood Dining Tables
The centerpiece of your dining room is usually the dining table. As such, it takes care when considering how to choose the right dining table size, shape and customize a look to complement existing décor. Start by selecting a solid wood dining table and then pick out custom touches that truly make it yours. Here are a few tips on how to pick custom solid wood dining tables for your home.
Why Choose Solid Wood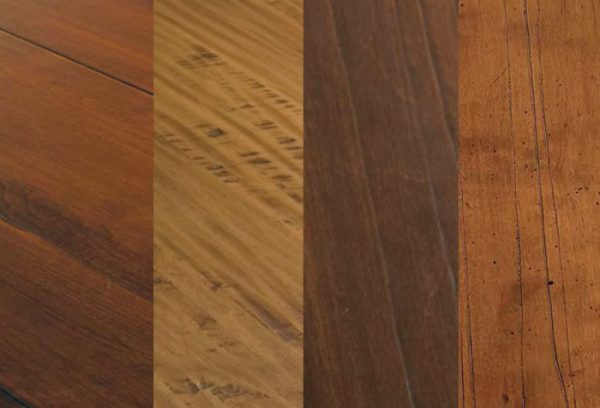 Solid wood dining tables are built to last. They do not include cheap materials such as particle board or plywood. Dining tables crafted from solid wood are investments that can become heirlooms to hand down through the generations since scratches can be repaired and the finish re-stained, as necessary. Since the dining table is the centerpiece of the dining room, this is not the piece on which you should skimp.
Consider Shape and Size
Today's custom made wood dining tables are available in a variety of shapes: round, rectangular, square, oval.
Consider how the shape and size of your dining room will factor in when choosing which table and table size is right for you. A long, narrow space is perfect for a rectangular dining table, which can accommodate the maximum amount of guests. A small area, such as a breakfast nook, lends itself to a round table. A broad room can handle a large, square dining table. While an oval table takes up the same amount of space in a room that a rectangular one does, the lack of corners means it provides less dining space so that is something to take into consideration.
And speaking of size, allow for three feet between the edge of the table and surrounding walls in order to provide enough room for people to sit comfortably.
Make It Stylish
Another consideration when considering how to choose and customize a solid wood dining table is the style of your home's décor.
Contemporary dining rooms usually incorporate sharp geometric shapes, such as squares and rectangles. A glass top is also a good fit for modern décor, although these dining tables cannot be extended for extra guests. Opt for a dark stain, such as esperesso, on the wood.
In a more traditional home, oval and round are the shapes of choice. Carved legs, trundle tables and oak, maple or cherry stains meld well with country or traditional styles.
Customize Your Solid Wood Dining Table
At Casual Dining and Bar Stools, you can take your dining table to the next level by choosing customized features through our unique Selection Advantage. Most of our dining table collections are available in your choice of size, shape, height, edge, base, leg style, wood species and finish color. When it comes to the details that matter most, there is no need to compromise.
Custom solid wood dining tables are the show piece in your dining room. Be sure to get the dining table that fits perfectly in your home and then customize the features so that it fits your unique style. At Casual Dining and Bar Stools, the possibilities are nearly endless.