At Casual Dining & Barstools, we offer two brands of high quality, solid wood furniture that can be customized to fit your exact needs. One of those brands is Simply Amish, a furniture company that has been in business since 1979 and has become widely known for its durable and beautiful styles of dining room, bedroom, living room and office furnishings. Here is what you need to know about Simply Amish and why it is an excellent choice for your home.
Finely Crafted Right Here in the US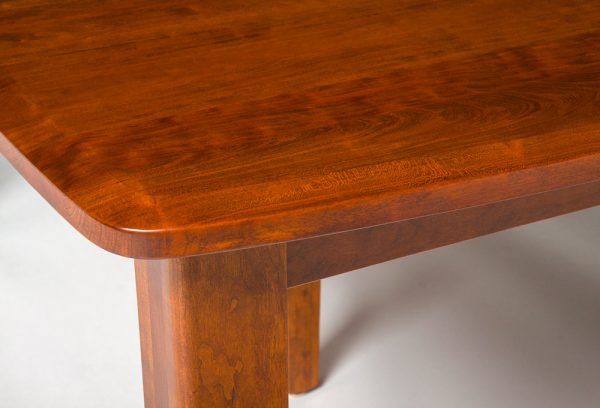 If the idea of leaving a smaller carbon footprint appeals to you, you will be pleased to note that all Simply Amish pieces are made right in the United States, by a group of builders in the Midwest (mostly central Illinois). Our Amish craftsmen are given your name for each custom order, then sign each piece, so you know it was made just for you. When it is completed, the furniture travels straight from the workshop to our warehouse, reducing emissions required by overseas shipments.
Solid Wood Construction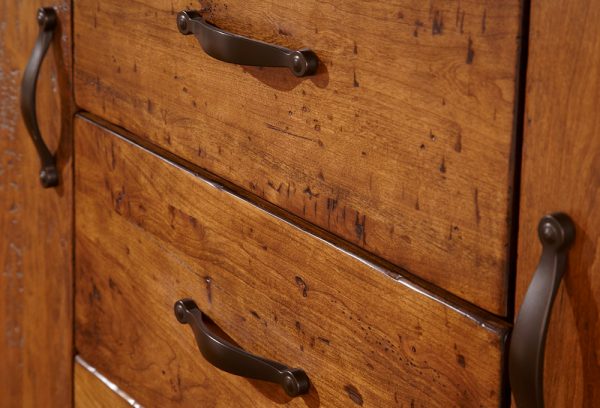 Much of today's furniture is made to be inexpensive and replaceable, constructed of particleboard and even cardboard. But Simply Amish furniture uses only hardwoods that are kiln-dried and quartersawn to create unique patterns of wood grain. Although solid wood panels are used in the majority of cases, in some instances they are not practical. In areas such as shelves, cabinet sides and cabinet backs, Simply Amish uses strong layers of cross grain plywood for maximum stability. Just as they have done for hundreds of years, the Amish craftsmen use these time-tested and proven techniques of working with wood to create unique pieces built to last for generations.
Finest Hardwood Species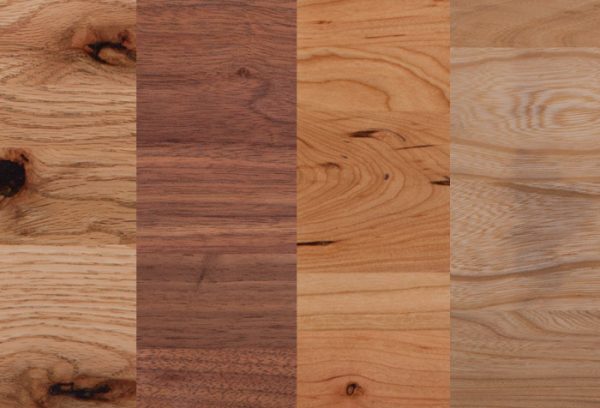 Speaking of wood, there are many varieties used by Simply Amish and each one imparts a different look, which is one way to customize your furniture. Each species has a unique color and grain. Choices of hardwood include red oak, white oak, soft maple, hard maple, cherry, hickory, and walnut. If you are unsure of which species is the right one for your table, desk, cabinet, or buffet, just ask us and our professional staff will steer you in the right direction.
Custom Options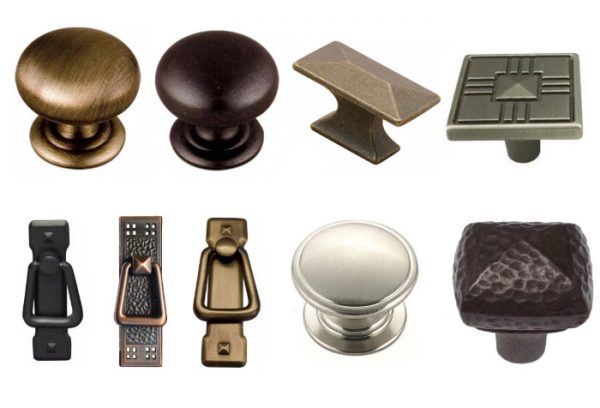 Perhaps one of the best features of Simply Amish furniture is the fact that each piece is made to order and can be customized in a number of ways; also referred to as "Style Your Own." Pick the species of wood, finish color, drawer and door hardware, tabletop material, leg style, and base style. For dining and occasional tables and desks, you can even specify the height of the piece, shape, clearance for armchairs, and an inlay top.
Of course, custom pieces will require additional time to build; generally, about 8 – 10 weeks to craft and an additional 2 – 3 weeks for delivery to our warehouse. But the wait is well worth it when you receive the custom furniture that is a perfect fit for your home.
When it comes to finding the finest quality, solid wood furniture for your home, it is hard to beat the superior, time-tested craftsmanship that exemplifies Simply Amish.