Turn Dining at Home into a Special Experience
During the pandemic, many of us stayed home out of necessity. Recently, we have gotten used to dining out again and see it as a privilege. But that enforced time at home also made us aware of the deficiencies in our home environments. When you want to stay in for the night, is your home set up to make it memorable? If not, review these suggestions for turning dining at home into a special experience for you and you family.
Shop and Prep Ahead of Time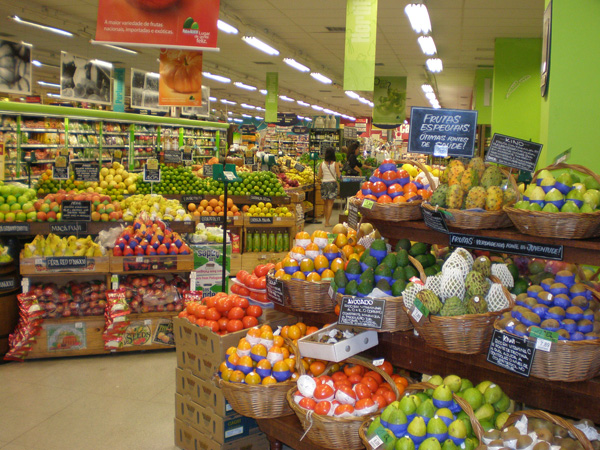 It is always a good idea to plan a special dinner night in advance. Take the stress out of preparations by shopping and prepping what you can ahead of time. Why not use a grocery pickup or delivery service to make shopping as stress free as possible? Do any prep work, such as chopping vegetables or precooking meat the night before to ensure you have as much time as possible to enjoy the entire experience with your loved ones.
Have a Playlist
One of the essential aspects of a special dining experience at home is creating the right atmosphere. A great way to start is by grabbing your favorite electronic device or speaker and pressing play on your favorite playlist. This is a great way to get in the mood, even as you prepare dinner. The right set of tunes are sure to get everyone ready to sit down and enjoy dining with each other – whether it's a romantic night with your significant other or a fun family sit down meal.
Use Table Linens and Fine China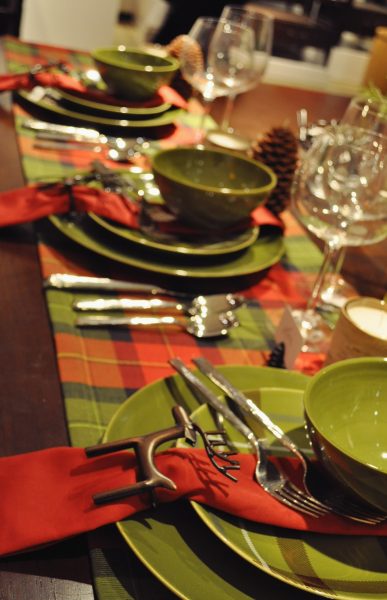 Do you have special dishes and linens you only use once or twice a year? Why not use them all year round? Having a set of China, silverware and linens that are used occasionally takes up a lot of storage space so make it worthwhile by breaking out the good stuff periodically, even when it is not a holiday or special occasion.
Add a Buffet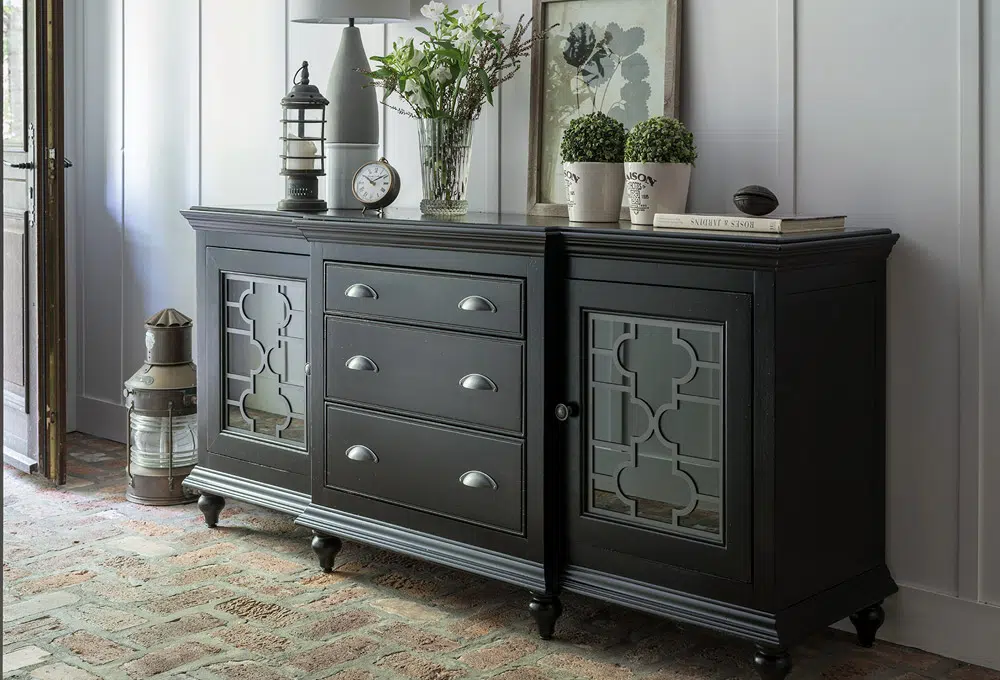 Make it easier to store these items by adding a buffet, console or hutch to your dining room furnishings. This one piece of furniture is a great addition to any dining room area since it offers plenty of storage space in an attractive furnishing, such as this Dover Buffet. We recommend you read our article on sideboards and buffets so you can easily see why this one piece of furniture is so important and functional in a home dining room.
Print Out a Menu
Another way to turn dining at home into a special experience is by providing a "menu" of items you will be preparing, with or without help from your family members. Place a menu of the night's dishes on a crisp piece of cardstock or vellum and place one on each plate at the table. This designates a truly special night of dining.
Upgrade Your Dining Set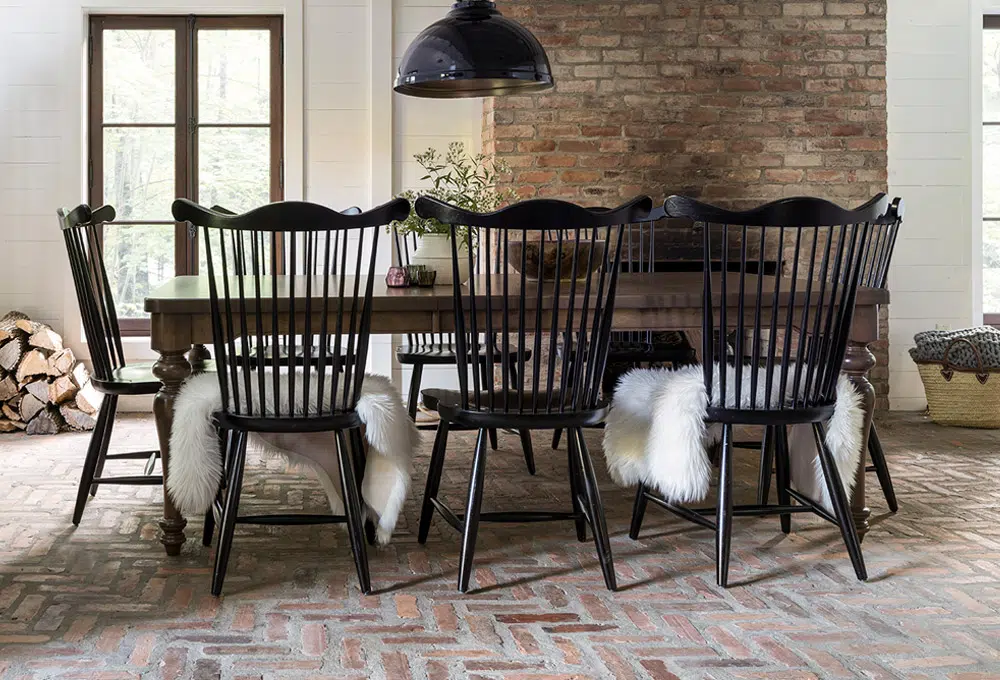 Of course, all the music, table linens, dishes and accessories won't guarantee a memorable night if your dining table and chairs are old, in disrepair or unsightly. Consider upgrading your dining room furnishings with a new dining set. We have plenty of styles, sizes and shapes to choose from – and you can even customize most of our dining tables and chairs to perfectly suit your sense of style and available space. Maybe this should be the first step to turn dining at home into a special experience? The Plymouth Expandable Dining Set shown above would be a great choice.
There is no need to go out when you can turn dining at home into a special experience using these tips.