Styling Your Home with a Counter Height Table
When it comes to refreshing your dining room, have you thought about a counter height table? Although most homeowners opt for a traditional, standard chair height dining set, there is no need to be limited to this size alone. Here are our tips and ideas for styling your home with a counter height dining table, no matter the style or existing décor.
What's the Difference?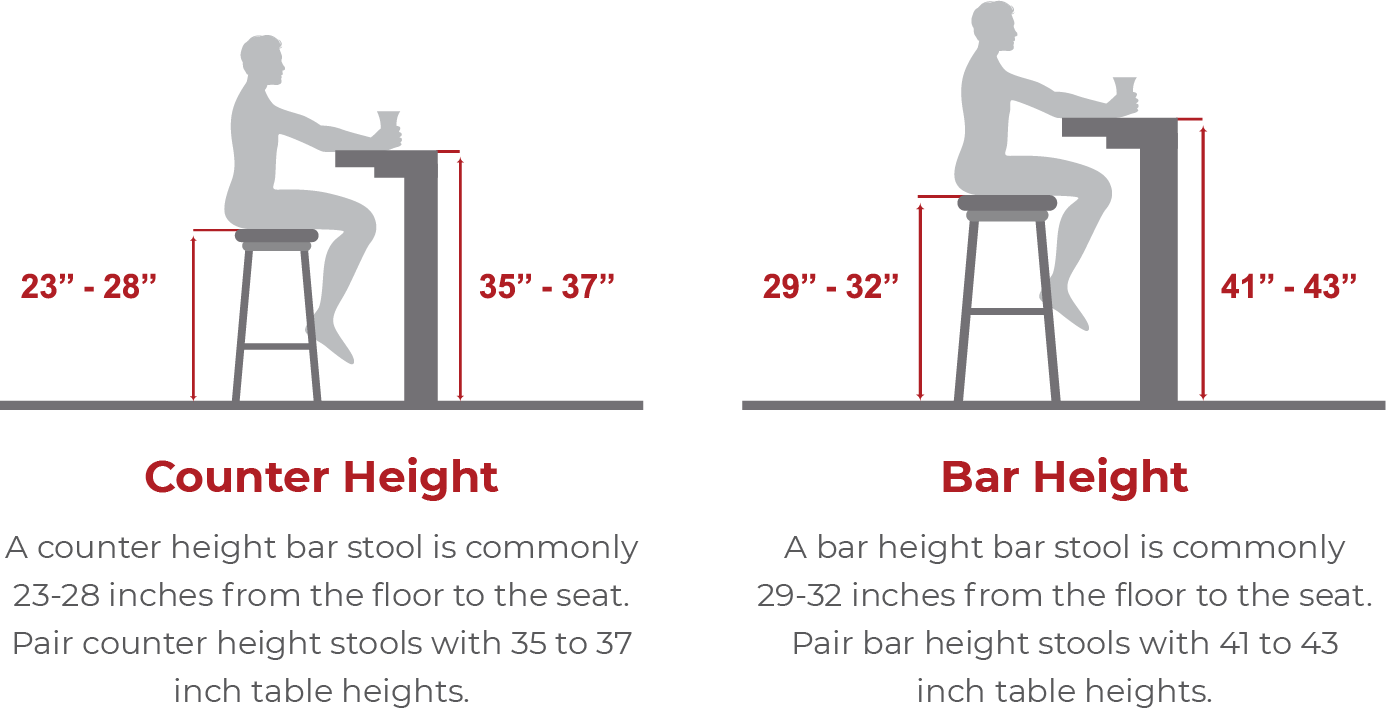 Standard height tables are typically 28 – 30 inches high while counter height dining tables range from 34 – 36 inches. Even taller are pub or bar height, which is normally about 40 – 42 inches high.
Outside of the obvious size difference, counter height tables offer several features that can make them a better choice for your living space.
Advantages of a Counter Height Table
When should you consider the idea of using a counter height dining table set in your home?
For one, they are a great option for families who enjoy entertaining. The height of the tables and chairs or stools is ideal for chatting with guests. Because they are often square in shape, that means there is additional room in the center of the table for serving buffet style dishes.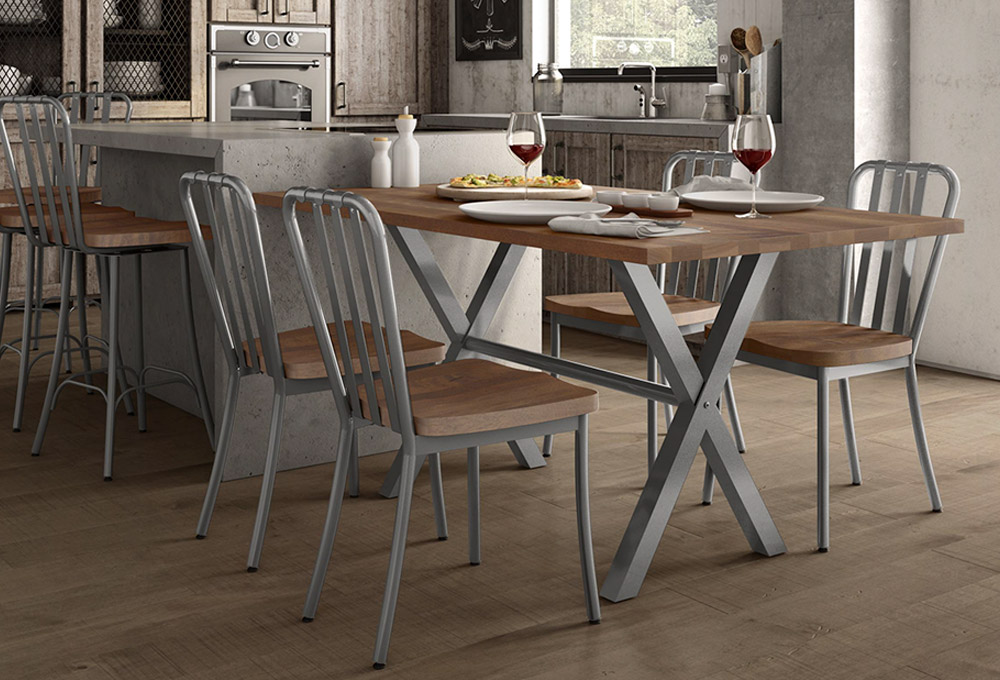 Styling your home with a counter height table makes perfect sense if your kitchen and living area are one open space since you can often connect the appropriate height table to an existing kitchen countertop or island. Simply add more barstools to extend the prep and eating surfaces already existing in your kitchen and you've both expanded the space and made it multi-functional.
While counter height dining tables are most often associated with casual décor, there is no reason they wouldn't look right a home in a traditional or more formal space. They are especially appropriate if your dining room has high ceilings. Then again, a counter height dining set could function as a secondary eating area in a corner of the kitchen or as part of a great room – or even as a sofa table that doubles for dining when needed.
Best Counter Height Table in Your Home
If you would like to opt for a counter height dining table set in your home, there are plenty of different ideas, styles, sizes, and shapes to choose from. The key is ensuring that it fits the space available and looks like it belongs there.
A round counter height dining table is a great idea for a small setting. Usually designed with a pedestal base, a round dining table that seats four will fit nearly anywhere. It will tuck neatly into a corner or in front of bay window as a morning coffee perch. If you choose stools without arms, they will tuck right underneath the tabletop, affording maximum space in any small area.
Square or rectangular dining tables provide a bit more options, even extension tables. They can seat from four to eight diners and with an extension, 10 – 12. In a traditional dining room, a rectangular shape usually works best to fill the space.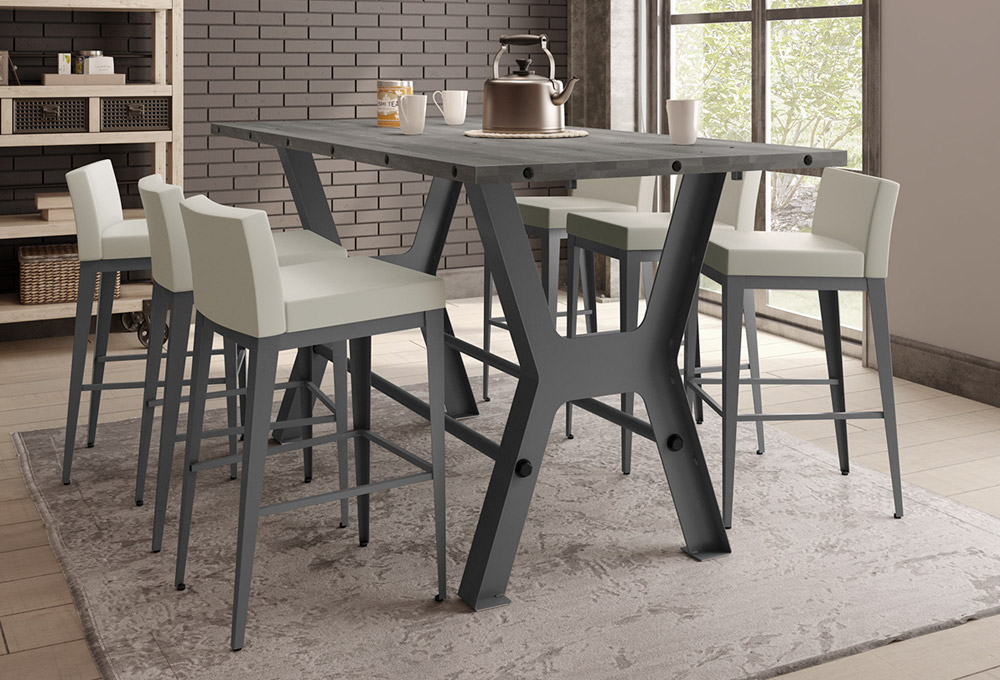 Determine how will you most often use your counter height table before deciding on material and finish. If this is a place where the kids will do homework and you will check work emails or do crafts, a durable material such as metal or glass is preferable to wood. If you plan on sitting there often, make sure the stools you choose are comfortable, with upholstered seats and supportive backs.
Do you feel more confident in the idea of styling your home with a counter height dining table? When you are ready, please browse through our selection of online counter and pub height tables to find the perfect match for your needs and your space.