Leather Bar Stool Options for Every Home
When it comes to fine quality barstools, the top of most consumers' lists is those with leather cushions. There is just something about the smell and feel of leather that denotes luxury and value. But is this the right choice for your home? Read on for ideas and tips regarding leather bar stool options and how to shop for the right models.
Real Leather vs Faux Leather
As we alluded to in the introduction to this article, there is nothing like the scent of real leather or its smooth-as-butter feel to the hand. Faux leather, also referred to as PU leather, is of course cheaper but it also will not stand as up as well to continual use and it will tend to crack over time. PU leather is not breathable, and you will notice this particularly on warm days when your legs stick to the surface. Another option is bonded leather, which is pieced together with fabric and makes it less durable as it tends to separate at the seams.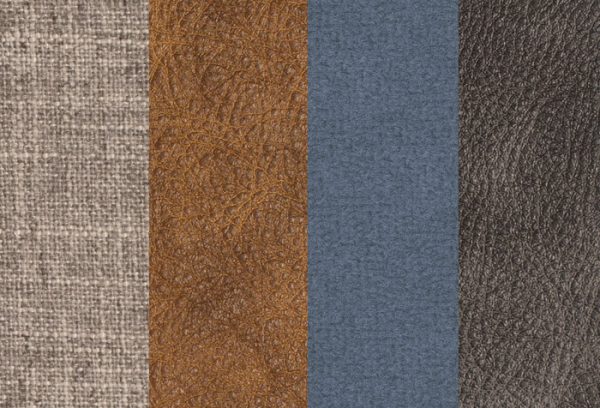 If you are drawn to leather barstools, we suggest opting for the real deal. With proper care and maintenance your leather bar stools will remain comfortable and beautiful for many, many years to come. At Casual Dining and Barstools, all our stools which feature leather seat upholstery are crafted from real, high-quality leather.
What's Your Style: Contemporary vs Traditional
Luckily, no matter what style of home furnishings you prefer, there are leather bar stool options to fit every inclination.
When you think of traditional leather furniture, you may conjure a picture of pieces with heavy, dark-stained wood frames and classic styling. Leather barstools often feature sturdy legs and footrests and most have armrests for additional comfort. There is nothing delicate about these stools and they are made to last.
Contemporary leather bar stool options often use metal frames with slender legs. They tend to be sleek and many times they are perched upon a pedestal base with circular footrest.
There are plenty of industrial options, too, with rustic wood accents.
Whether traditional, contemporary or something in between, leather barstools are easy to incorporate into nearly any style of home décor due to their timeless appeal.
Leather Barstool Options
Leather bar stool options also include swivel and stationary models. It really all depends on the style you favor as to what is available. Swivel barstools are usually preferred as they allow the person seated to fully access the space around them.
Arms and backs on your barstools are two more options. Both these features make sitting on a leather bar stool more comfortable, but they do take up more space. This could be an issue depending on how much square footage and elbow room you have available at your island, bar, or dining table. Check out our kitchen island barstool guide to help you determine if you have enough space for your new barstools.
Just like other barstools, leather bar stools are available in pub or counter heights to match the height of your table, counter, bar, or island. Be sure to measure first before ordering to get the right leather barstool for your specific application. What is the difference? Check out this guide to pub height and counter height seating.
When it comes to leather bar stool options, there are plenty to choose from. Feeling overwhelmed? Simply give us a call or contact us via email and any of our sales professionals will be happy to offer advice so you can get the leather barstools that fit perfectly into your home.