How To Plan for Perfect Size Dining Room Furniture Part II
In Part I of this series about how to plan for perfect size dining room furniture we addressed taking the proper measurements, whether or not the dining room is separate from other areas of the house and tips for selecting the right type of chairs. In this article, we look at how the shape of the dining room affects furnishings as well as how style plays an important role.
Shape of the Dining Room Table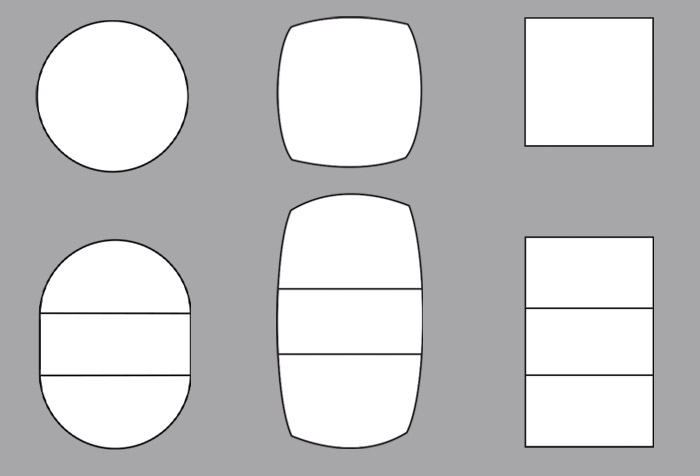 Another consideration when determining how to plan for perfect size dining room furniture is the shape of the table. If space is at a premium, choose a table shape that fits into the room's shape.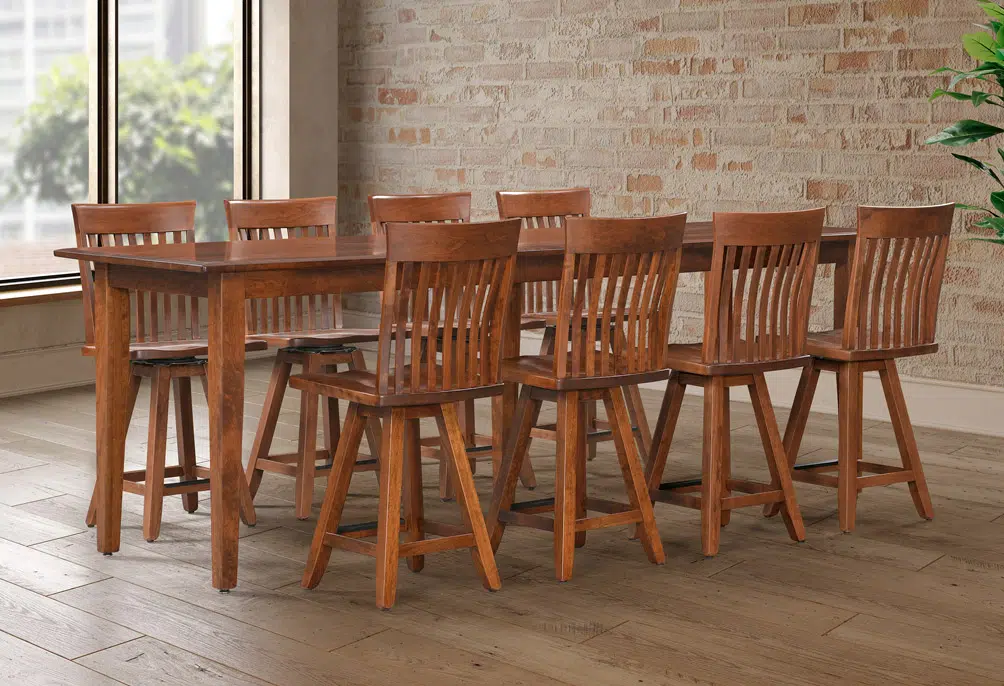 Rectangular is the most common. Many of those available come with leaves to extend the tabletop surface, as needed. They are usually 36 – 42" wide with plenty of options for length but a minimum of 66" is necessary to provide enough space for 6 diners.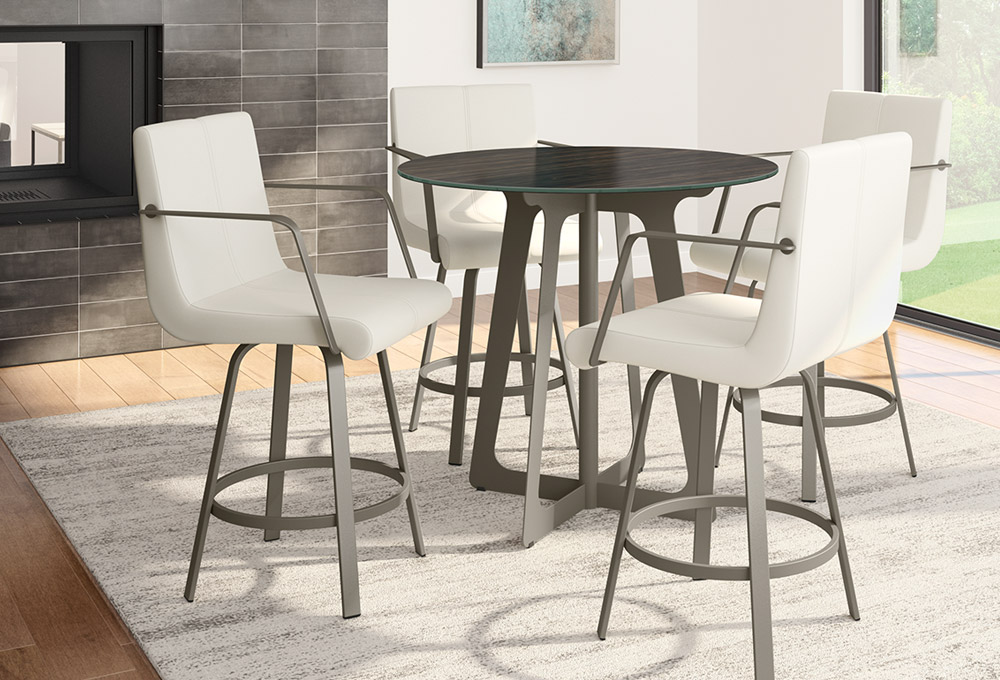 A square or round shape dining table often works best in a limited space, with models available as small as 36" in diameter. Many of them are also extendable. If space is not an issue, a larger pub table with seating for 8 might work well in your dining area. These styles tend to be more contemporary, so that is another consideration to take into account.
Another traditional shape is the oval. This is an excellent choice for an open plan dining area as there are no square corners to navigate around. Pair an oval shape table with a pedestal base for maximum functionality and seating options. Oval dining tables are available in the same general sizes as rectangular models.
Dining Room Styles
Style has a surprising amount of influence on how to plan for perfect size dining room furniture.
For instance, if you are a fan of the modern industrial or rustic farmhouse looks, dining room tables tend to be rectangular and rarely ever round. This fits with the definition of these styles since they are often designed to show off angles and seat a large number of diners. The chairs are usually armless and often replaced by bench seating, which requires a bit less space since the bench can be tucked under the tabletop when not in use.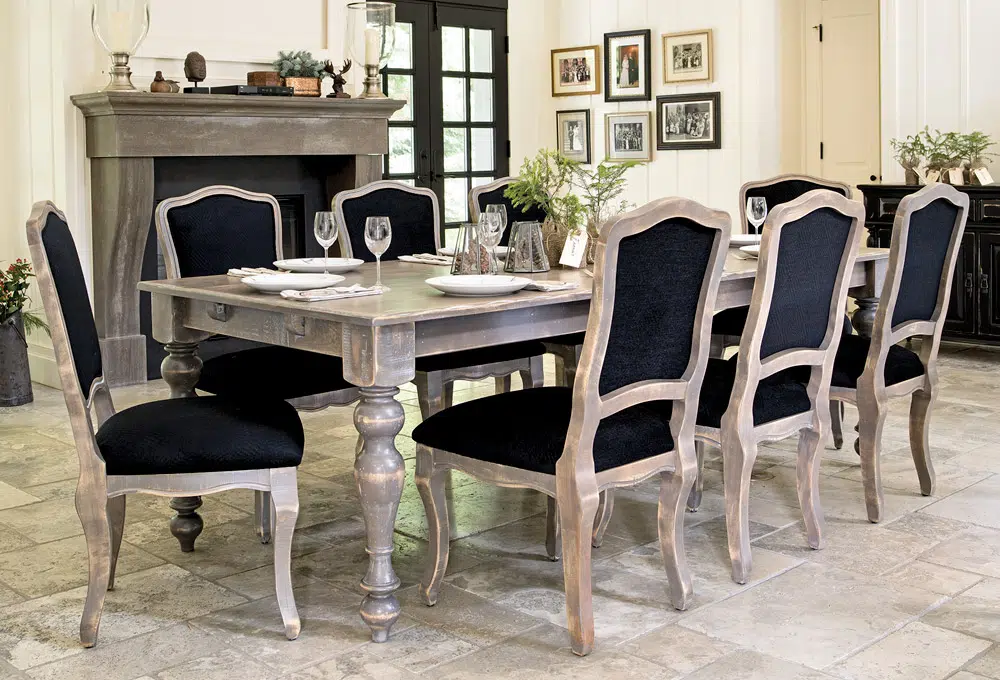 Elegant and traditional styles of dining room tables are also usually rectangular. The chairs tend to be larger and take up additional space, especially if they include arms, so you will not be able to fit as many diners around the table. In a traditional dining room, you will most often find a buffet or china hutch and that requires additional space in the room, too.
If contemporary is more your style, you will find lots of options in terms of table shape. Chairs in a contemporary dining set tend to be sleeker although many tables are pub- or bar-height and feature barstool seating. Because modern style is all about light, many tables are glass-topped. You would not want to crowd a contemporary dining table and chairs into a small space because that would take away from the inherent light and airy qualities of the style.
We hope you have enjoyed this short series about how to plan for perfect size dining room furniture. If you need further assistance shopping for just the right pieces, contact any of our sales professionals who will be happy to discuss the options with you. We look forward to helping you find the perfect furnishings for your dining room.