Classic and Customizable Dining Table Options
Did you know? Casual Dine of San Diego offers many different classic dining table options, including plenty of ways to customize this central piece of furniture. In this article, we showcase a few of our popular traditional dining room table designs and outline the various ways you can customize them to blend with your current home décor.
Popular Shape: Rectangular Table
There is a reason that a rectangular-shaped dining table is a perennial favorite. This traditional dining room table shape easily fits into most dining room or dining area designs. Although there is only one chair that can fit on each end, an extendable table allows extra diners to join you at this classic holiday or celebration dining table.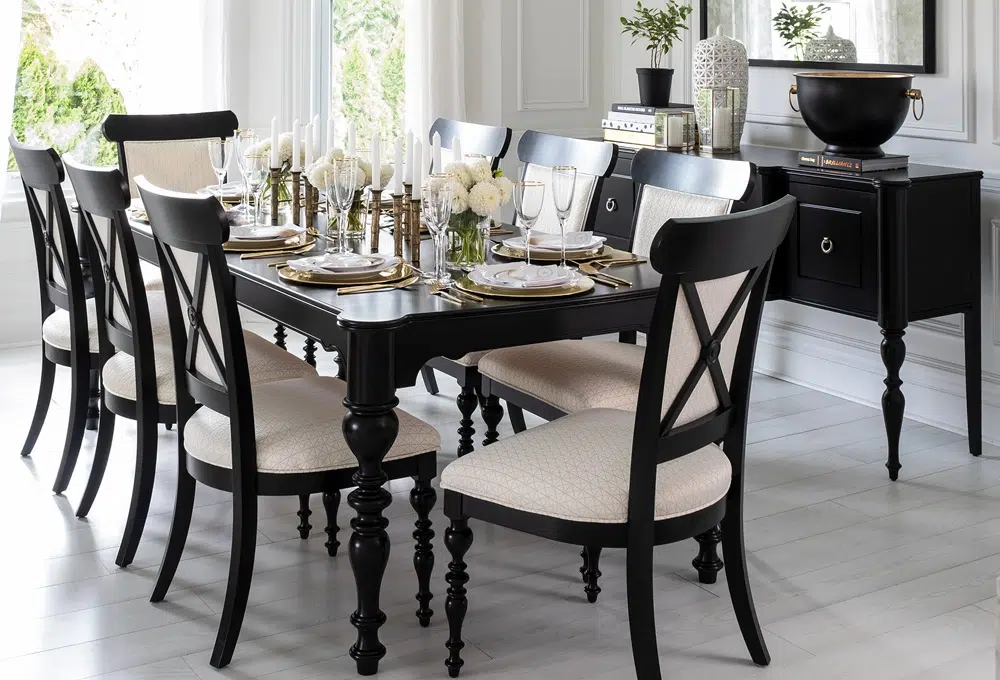 The set above is called the Homestead Wood Table Set and it is made from solid birch wood farmed from North American forests. It has a traditional dining room table design style, but you could opt to mix things up a bit by choosing a lighter finish color and perhaps even opting for a glass tabletop. The classic style of the dining table legs can also be customized, which makes a very dramatic difference. Depending on the amount of space in your dining area, additional dining table options include table height, size, and number of table leaves.
Black is Still the New Black
There's a reason the little black dress, aka LBD, is always a perennial fashion favorite. Black really is a classic color for fashion and furnishings, especially those of contemporary style. However, if you have young kids you may want to forgo a dark finish as it shows all scratches, scrapes, and bumps.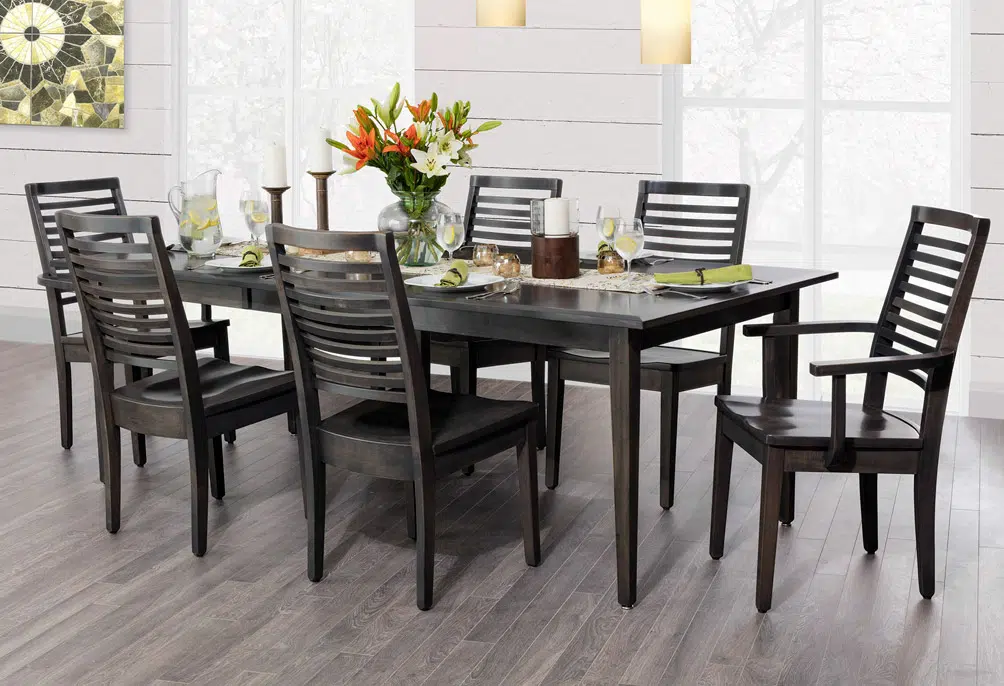 The Kaden Extension Wood Dining Table pictured here is all about simple lines showing off expert workmanship. This classic dining table set is made by Amish craftsmen and comes in your choice of table shape, table edge, wood species and wood finish. The timelessness of solid wood and the dark finish ensure that this traditional dining room table design will never go out of style, just like the LBD.
Country Classic
For traditional or transitional style, it is hard to go wrong with a solid wood dining table set sure to outlast indoor furniture trends for decades to come. These classic dining tables are robust with an uncomplicated design that goes well with nearly any style. When you are ready for a change, it can be refinished and gain new life – important for a finely crafted piece that is sure to be passed down through the generations.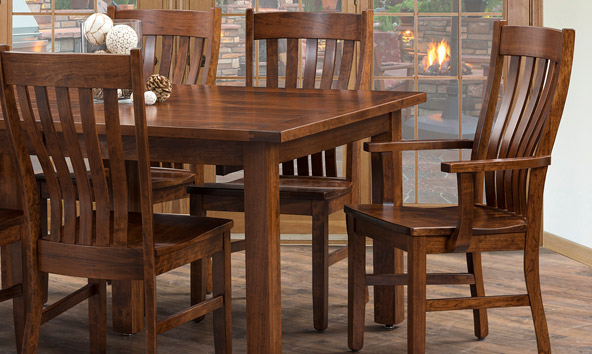 Shown here is the Brooks Extension Wood Table Set, which is also made by the Amish. There are plenty of traditional dining room table design options to make this set your own, from the table shape (rectangular or round), stain color (lots of different hues), wood species (all sustainably farmed in North America) and the shape of the table edge. One thing is sure – this classic dining table will look drop-dead gorgeous when topped with all the fixings of a holiday dinner and extensions ensure it will fit everyone invited to join your family.
These classic and customizable dining table options are sure to transform your dining space with their good looks and timeless styles. Which will you select for your home?