Best Dining Room Table Designs Part I
Does your dining area need a new table? Before you go shopping online or in our showroom, keep in mind the variables and features that make this iconic piece a perfect fit in your home. Some of the best dining room table designs are based on how you use the space, your distinct needs, the shape of the table and more. Read through this article, which is first in a series, to help you prepare to make an informed decision.
Traditionally Oblong
Some of the very first dining room tables were rectangular in shape and there is a good reason – they seat the largest number of people. Plus, this traditional design allows for easy conversation amongst diners. Although the shape is traditional, the style needn't be fusty. You can certainly opt for a modern design and add sleek chairs that pair well with contemporary décor.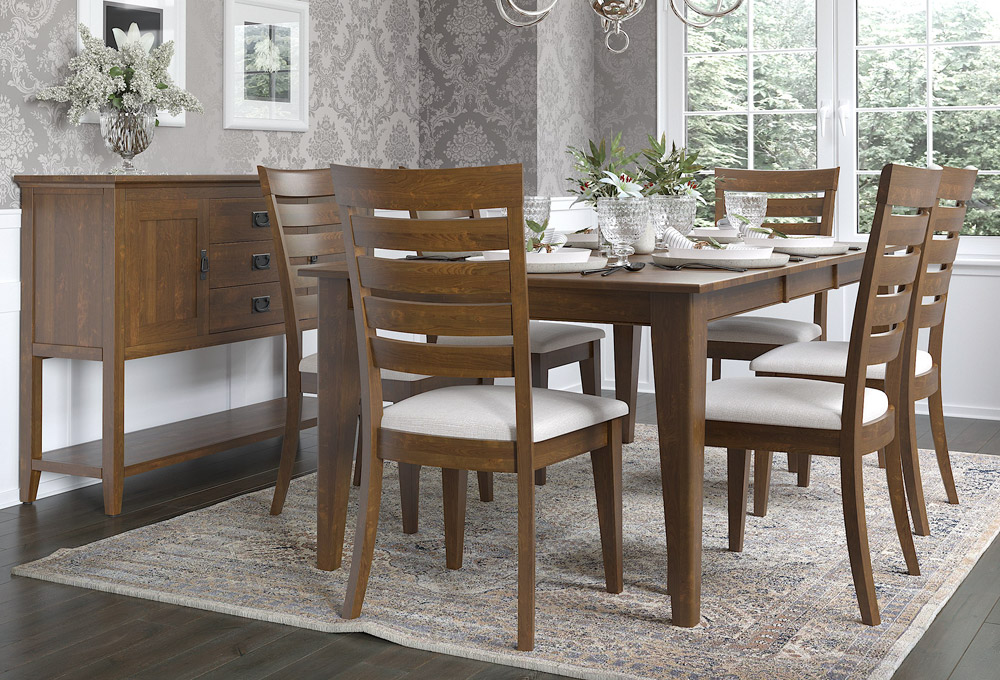 This oblong Amara Extension Table uses a transitional style to look at home with nearly any type of interior design. It is available in your choice of wood finish color and the wood top can be swapped out for glass, for a more contemporary look. And since it is extendable, you can easily accommodate extra guests for holidays or special events.
Organic and Sustainable
Two big buzz words these days are organic and sustainable. They do not just apply to food or clothing – some of the best dining room table designs use organic shapes and are crafted from sustainable resources, such as farmed or reclaimed wood or recycled materials. Some dining tables use an organic table edge which follows the natural flow of the wood grain. If you are particularly eco-conscious, look for dining tables that are fair trade certified and investigate the brand's manufacturing practices.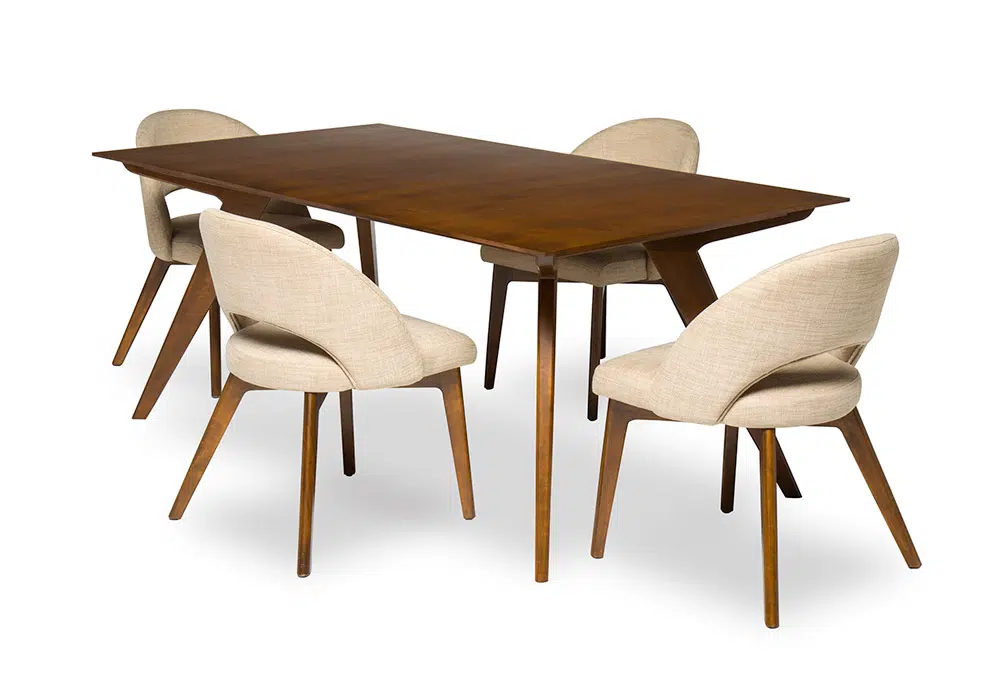 For instance, this solid wood Berg Dining Table uses sustainably forested North American birch and environmentally friendly manufacturing processes. Its style is reminiscent of Scandinavian design, with its sleek lines and classic form which are sure to add a dash of elegance to your dining space.
Circle of Trust
Like the oblong or rectangular dining table, circular tables are also historic and traditional. Although they are often seen in intimate nooks or a corner of the kitchen, circular dining room tables can be the best choice for an open dining area as they take up more space than square or rectangular versions. Keep in mind that this may limit your ability to add storage pieces, such as a buffet. Because every diner is equidistant, this shape really helps conversation flow.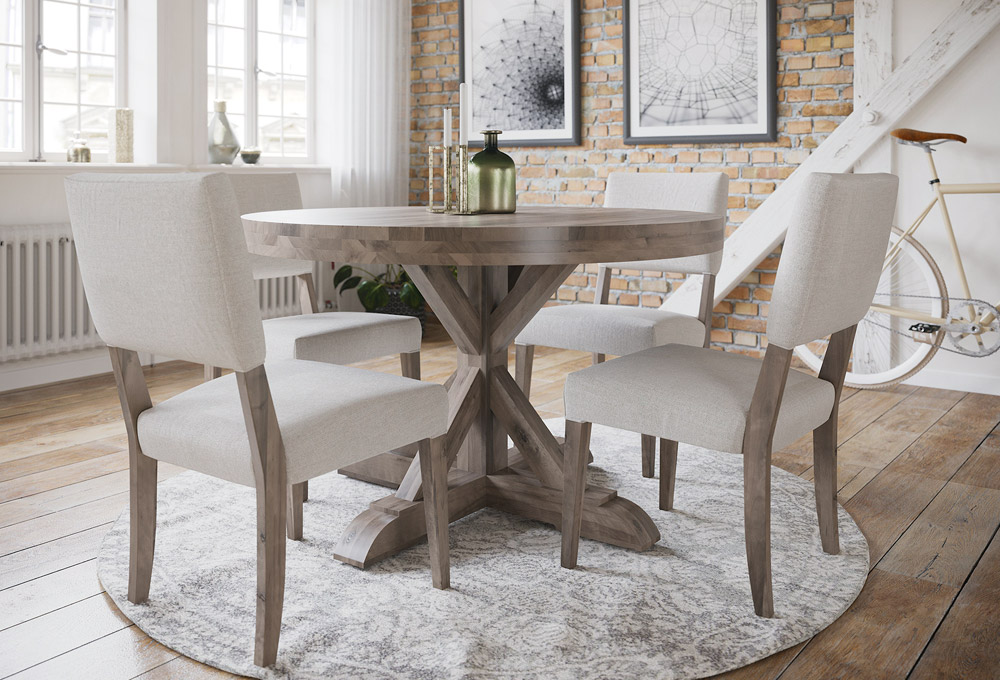 Looking for a circular dining table with plenty of flair? The Finn Round Wood Table fits the bill. It is crafted from solid birch and available in your choice of finish color, although the gray-toned hue shown here looks just right – modern with a touch of industrial style.
Light and White
For a dining room that capitalizes on light and airy furnishings, a smooth white dining room table is a bright addition. This is a great choice if your dining area is a bit on the dark side or lacks windows. White is also often synonymous with modern elegance. One drawback to a white dining table is that the color often emphasizes crumbs, scratches and stains.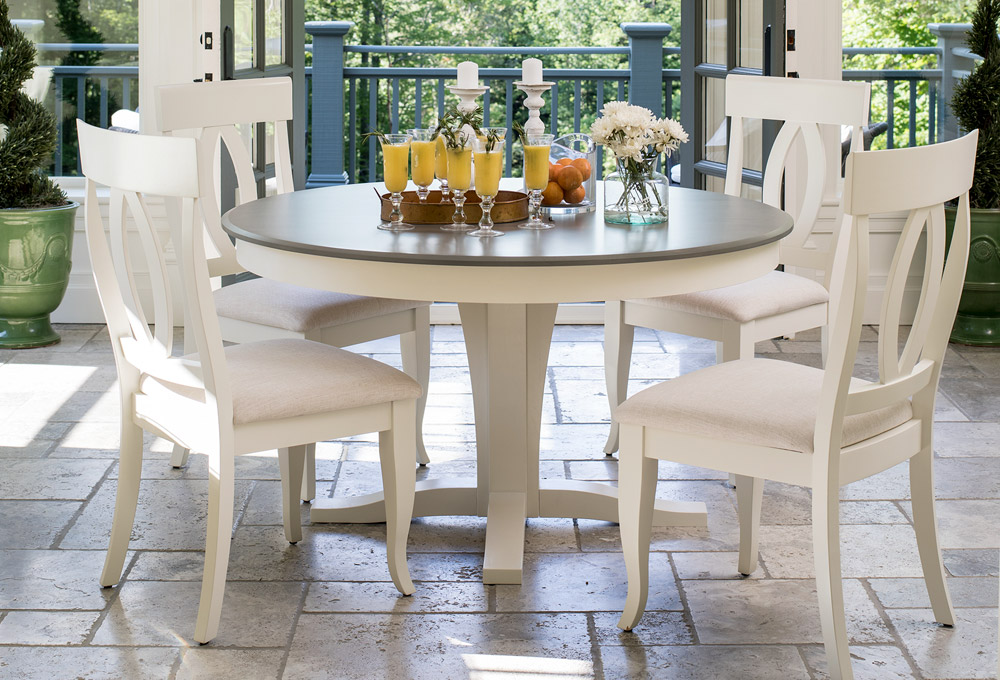 The Charlotte Round Dining Table is one of the best dining room table designs thanks to its breezy style and airy finish color. It is available in additional sizes, shapes, and tabletop materials as well as plenty of other customizable options.
Do you have a better sense of the best dining room table designs for your home? Remember to check back for Part II of this article series for even more suggestions and tips.